What To Expect From Hotels In Salvador
If you envision selecting your pillow from a menu, or dining in the finest gourmet restaurant, then visit one of the fine hotels in Salvador.
Salvador is the capital of Bahia in Brazil. It is known for its musical roots and exciting Carnival celebration. It sits on the coast of Brazil and is the third largest city of Brazil. A cliff divides the city into Cidade Alta on top of the cliff and Cidade Baixa down by the ocean. Top hotels in Salvador are located in both regions. You can also find a Salvador hotel on just about every beach in the area. You can stay at Golden Tulip Rio Vermelho, Mercure, Sol Bahia, Sol Victoria Marina, Marazul or Monte Pascoal.
The hotels in Salvador range from luxury beach resorts to discount hotels and hostels for the budget minded. The Pelourinho area has plenty of hostels but they can be very rowdy at night. One feature most of these hotels offer is free Internet. Brazil prides itself at being wired for Internet all over the country.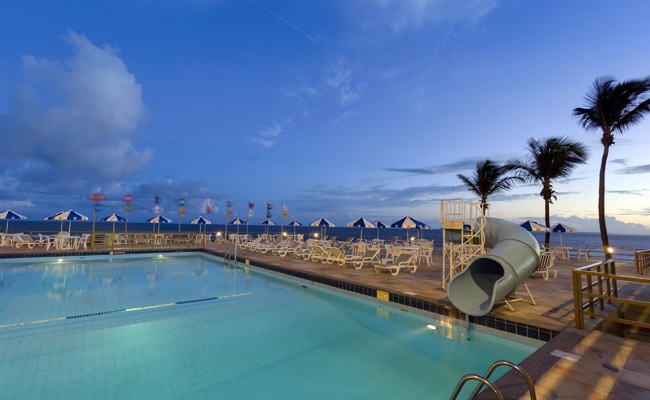 Each luxury Salvador hotel can be expected to have colonial charm, top-notch service and the ultimate in amenities. Expect to find business services such as faxes, photocopier machines and meeting rooms. A concierge is usually available to grant every guest's wish. There will usually be a bar, coffee shop, swimming pool and gourmet restaurant on the property. Some of the finer hotels may also have a nightclub too. Expect to find a spa with massage services as well as a sauna and fitness center. Some luxury hotels in Salvador will go so far as to have a pillow menu and a minibar in the room. Good options include Pestana Bahia Lodge, Catussaba Resort, Bahia Othon and Zank Hotel.
While each Salvador hotel has its signature services, most of the mid-range hotels offer the same amenities. Expect to find air-conditioned rooms and wireless Internet available. Many of the rooms come with queen or king size beds, mini bars, safes and phones. Some rooms will also have ceiling fans. Mid range hotels can have finer amenities like a swimming pool, restaurant, and business services. Expect those with more amenities to cost more per night.
Why not make a reservation today? Book your hotel now!
Have you heard about Salvador Carnival? It's one of the best in the world! Check it now!
19 de Nov de 2010