A Tour Of Machu Picchu Will Be A Tour To Remember
Take Machu Picchu tours to unfold the mystery and mystique of the Lost City of the Incas.
Machu Picchu is the site of ruins of the early Inca city, located in the Andes mountain of Peru. It is a UNESCO World Heritage and is also called the Lost City of Incas. It is incredibly beautiful and A Peru trip is incomplete without Machu Picchu tours.
Inca Citadel of archaeological site Machu Picchu: One of the prime attractions among this ancient site is the divine monument of mystique, the Inca Citadel. It is a popular archaeological spot and Peru's most visited site. The monument is made of limestone with carved interiors and walls signifying the Citadel as a place for religious rituals. Its unusual pristine location high atop the beautiful Andes is awe-inspiring and symbolic of heaven meets earth gesture. The spiritual aura surrounding this place transcends one into a haven of bliss. The nature and its magnetic forces churn a cosmic state that can be experienced only in Machu Picchu's tours.
Inca Trail: Inca Trail in Machu Picchu is Peru's most renowned trekking route and among the most spectacular in the world. It is a part of the roads stretching up to 14000 miles built by the people of the Inca civilization. Rated as one of the top 5 treks in the world, Inca Trail covers a distance of 26 miles filled with breath taking scenery, lush forests and jungles and a combination of Inca remains of paving stones and tunnels along the way that leads to the Lost city of the Incas.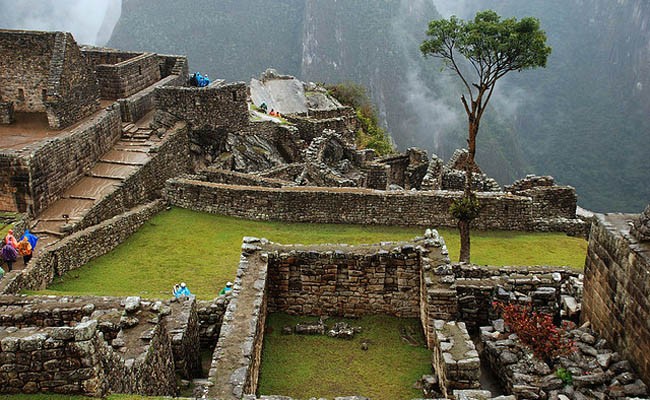 Machu Picchu Museum: Museo de Sitio Manuel Chávez Ballón or the Machu Picchu Museum is the cultural and historical Sanctuary of Peru. It houses an extensive collection of various copper and bronze construction tools, pins, needles, mirrors, tweezers and many other artifacts of the Inca Empire.
Are you ready to lose yourself in the Inca trail?
04 de Nov de 2010