The Ponta Verde Hotel in Maceio
A closer look at the Ponta Verde located in Maceio.
Inspected by our Hotel Expert team.
Ponta Verde Praia Hotel is an exquisite hotel in Maceio, Alagoas, Brazil. It is about six kilometers from downtown Maceio. The location can be described as convenient and ideal. The most popular beaches are very near to this place. Also it is only about eighteen miles or so from the Zumbi dos Palmares international airport making it convenient for international travelers to reach here.
It features 203 guestrooms and suites. They are all luxuriously furnished and equipped with all contemporary amenities to make you comfortable. They have well done air conditioning. Satellite television is there for your entertainment. There is a beverage station too. There is a private bathroom where every small need like a hair dryer too is provided. Each room has attached bathroom which is very spacious and has all the modern amenities.
The Hotel offers facilities like a 24 hour reception so that you can easily solve your problems, parking facility so that your car stays safe and secure, currency exchange so that you can easily convert your money, good room service so that you have a comfortable stay in your room, air conditioned rooms, and even high speed internet. You are also provided with laundry service and even cable TV or satellite TV. It also provides hair dryers and safe box for your room where you can keep your precious belongings safe. It also has elevators and lifts.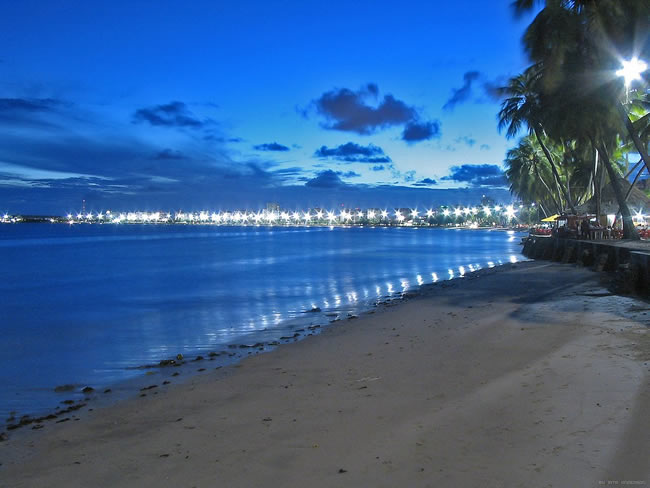 The Hotel offers luxurious amenities like swimming pools, well equipped game room. Its proximity to the beach also gives an additional opportunity to relax and wind up. The hotel boasts a high quality on site restaurant that offers a wide range of quality Brazilian food. It has got a coffee shop and a bar. The bar's menu include different international cocktails as well as a variety of local exotic drinks.
The Ponta Verde Praia Hotel also lets you explore the charming town by offering Rent a Car and tour guide services. Availability of rooms and their prices can be conveniently checked using the internet and bookings be done using the same whenever you wish to pay a visit to Ponta Verde Praia hotel, Brazil. So, if you wish to enjoy the natural beauty of Maceio or simply want to spend your holiday, relaxing and unwinding, then your natural stopover should be this hotel. The hotel is equally suitable for single travelers as well as family hangout. There are plenty of activities for children, too.
18 de Jun de 2011