The Classica Pousada Hotel in Ouro Preto
A closer look at the Classica Pousada located in Ouro Preto.
Inspected by our Hotel Expert team.
Classica Pousada is an exquisite hotel located in the historic city of Ouro Preto in Brazil. The location is convenient for a vacation as transport is easily accessible to take you to different places to visit. The hotel offers 25 guest rooms in total. They are luxuriously spacious and equipped with all contemporary amenities to make your stay extremely comfortable.
The hotel is perfect for the religious people as it is situated right in the heart of Ouro Preto, the street of churches. One can spend the whole day sightseeing and one can get spiritual peace as mental relaxation. The hotel combines modern facilities with old fashioned quality and style. Classica Pousada Hotel lobby has been dressed in stunning Brazilian art, creating a relaxing atmosphere where the morning coffee is served. The breakfast buffet lets you start your day in a lavish note. The afternoon tea is nice and traditional.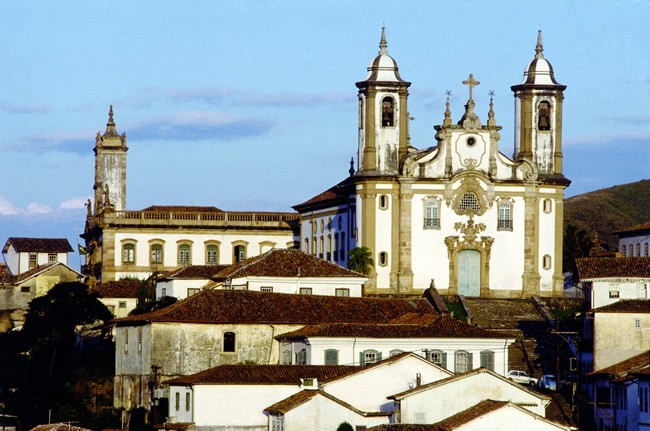 Classica Pousada is situated in the center of Ouro Preto so it's easily accessible and has its own bar where you can ponder over life. The hotel also has a lift which adds to your comfort, the hotel also provides private parking to keep your cars safe and a restaurant which prepares delicious traditional Brazilian food. The hotel is also near to many local bars and popular hangouts where you can socialize with the local population. The hotel's room service is one of the best and is really helpful, the hotel has one of the best customer services and it also has a reception desk to address your grievances.
Classica Pousada is itself one of the history's landmarks, having been constructed in the 18th century. Classica Pousada provides good quality residence with good and affordable rates; it also provides rooms for single person, double room for a couple and triple rooms for a small size family. If you don't like the constant activity surrounding the hotel you can opt for the rooms in the back which are quiet and really peaceful. Your stay at Classica Pousada will be one of your life's greatest experiences and will surely give you certain peace.
Ouro Preto hotel Classica Pousada is close to many attractions such as the Casa de Tonaz, Praca Tiradentes and Casa da Opera. Each one of the attractions is very famous and tourists throng there all day. Also the hotel provides free Wi‐Fi access to everyone who wants to share this out worldly experience with their near and dear ones. Classica Pousada will fascinate you and you will want to stay here having fun and happiness.
20 de Jul de 2011