Technical Rehearsals Start in January 2014!
Carnival is just a fews months away and everybody is already super excited!
I have some great news, especially for those who will enjoy the entire summer at Rio de Janeiro. The technical rehearsals for Carnival 2014 will start on January. Always on Saturdays and Sundays.
The first schools to rehearse at the Sambabromo are from the Access Group and rehearsals will start on Sunday, January 19th until Saturday, February 1st. The first school to rehearse will be Academicos do Cubango and the last one will be Inocentes de Belford Roxo.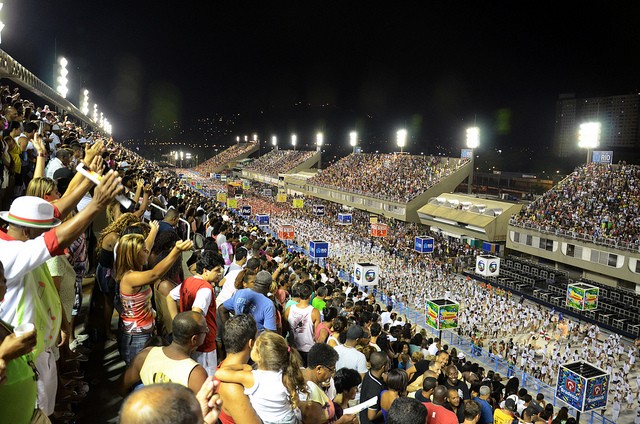 The Special Group will start rehearsing on Sunday, February 2nd, when Mocidade, União da Ilha and Mangueira will show their moves to the crowd. The great champion from 2013 will rehearse on Sunday Februay 23rd at 9h30pm.
If you are in Rio, I really suggest you stop by. Enjoy this chance and get in the mood for Carnival.
Take a look at the complete schedule at our  website CarnivalBookers

28 de Jan de 2014