Suvaco de Cristo – The Christ's Armpit
Bloco Suvaco de Cristo offers a memorable carnival experience, where the good times roll.
Bloco Suvaco de Cristo parades in the Botanic Garden District of Rio de Janeiro and passes below the arms of the large statue of Christ the Redeemer, a land mark in the world. The giant statue of Christ  is located on the top of Corcovado Mountain for those who don't know.
The name of this band, which is a very distinctive and catchy one, means "Armpit of Christ" and was given due to the fact it passes below the statue and its wide open arms.
The Suvaco de Cristo was formed in 1985 by a group of friends who were spending time on the beach and were wondering how they could have a good time at the carnival. Just as in the samba school parades, this bloco also have women dressed in signature costumes – in this case, women wearing the traditional Bahia costumes. The colors of this bloco are blue, silver and green.
The parade of Bloco Suvaco de Cristo happens on Sunday before carnival, at 13:00 hours. The gathering of people begins at noon and the designated meeting point is at Bar Jóia, located at the corner of Rua Faro and Rua Jardim Botanico. The route goes from Rua Jardim Botânico, then onto Praça Santos Dummont and finally passing in front of the Jockey Club.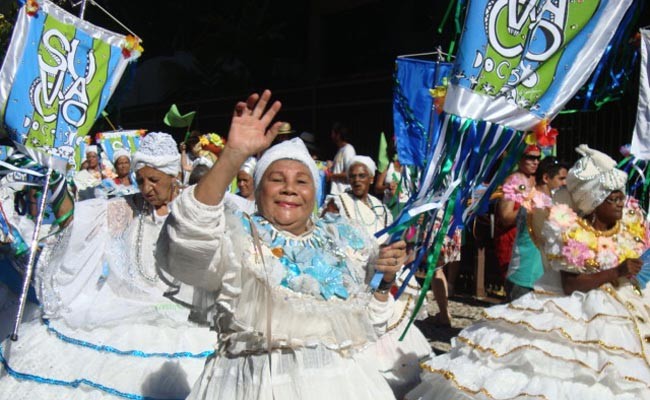 Bloco Suvaco de Cristo has its own flag and a drum section, just like all the samba schools.
It is very professionally run and we highly recommend you to join them!
09 de Oct de 2013