Street Parties – The Way Locals Celebrate Carnival in Rio
When you want to taste all the fun and intoxicating sexiness of Carnival Rio, just go to the streets!
Festivities during Carnival in Rio de Janeiro are not restricted to the Sambodromo alone. Street carnivals characterized by drummers, musicians and samba dancers are extremely popular within locals. Anyone who wants to celebrate and party can join in this amazing street parties. Carnival in Rio is characterized by free fun and the presence of blocos and bandas.
Almost every neighborhood during Carnival has its favorite blocos or bandas. Both have orchestras which march along a pre-determined pathway, with hundreds of enthusiastic samba dancers following them. Members are dressed in special costumes, plain clothes, bathing suits or drag. The main difference between blocos and bandas is that with bandas, the orchestra plays traditional carnival marchinhas whereas blocos have specially chosen theme songs renewed every year.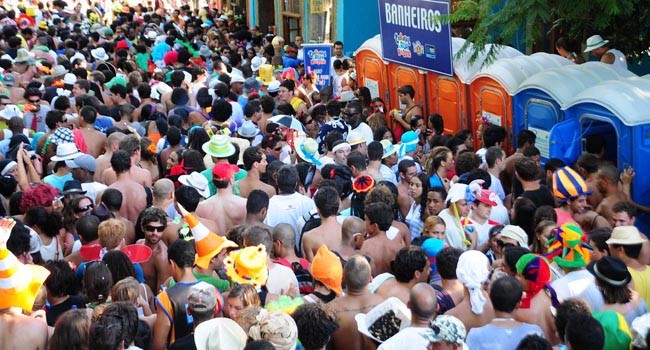 Don't miss the opportunity to check out Banda de Ipanema which was set up in 1964 and is now a part of the cultural heritage of the city. Famous blocos include Simpatia é Quase Amor and Monobloco.
The samba dances are accompanied by irresistible rhythms and beats which make the crowds burst into a amazing celebration. The popular  samba music in Rio is based on percussion instruments, with samba song and dance at the same time. Street parades have an ensemble of percussion and drum players, headed by a person who plays a kind of whistle (called "apito") used to direct the musicians.
During the carnival period, Rio is transformed into an arena for samba, dance, happiness, relaxation and lots of fun.
Which blocos or bandas are you going to follow during Carnival in Rio?
07 de Oct de 2013