The Solar Nossa Sra Do Rosario Hotel In Ouro Preto
A closer look at the Solar Nossa Sra do Rosario located in Ouro Preto.
Inspected by our Hotel Expert team.
Solar do Rosario hotel is one of the best places to put up when in Ouro Preto, Brazil. This amazing three starrer is surrounded by lush greens, being in the midst of a number of National parks. It has a history from nineteenth century associated with it. It even has some memories in solid form attached to it. The hotel offers 37 standard rooms and 9 suites. Eleven of these standard rooms are located in the main building and are extremely modern. The décor is also very ambient. The rooms are priced right and will definitely suit you and your pocket. Solar do Rosario provides good quality residence with good and affordable rates; also provides rooms for single person, double room for a couple and triple rooms for a small size family.
The hotel's staff is one of the very best, honest and very helpful. The hotel has one of the best customer services and it also has a reception desk to address your grievances. The hotel also provides facilities like laundry, cleaning, valet services and porter services to make your stay as comfortable as it can be. The staff is well trained and highly efficient. They are always ready to serve you with a smile and ensure you have nothing to complain about.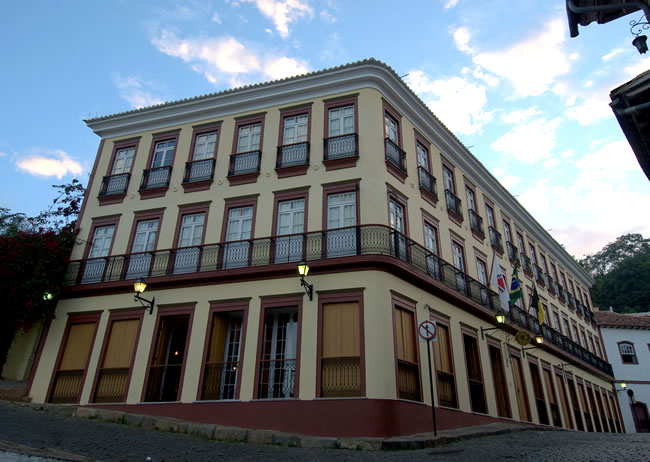 There are lots of options for dining, drinking and enjoying. One can have a sip of their favorite drink at the Crystal Scotch bar. It has a relaxing atmosphere. You can spend a nice evening here with your friends. Then you have the Le Coq d'Or restaurant. It serves really great menu that will more than just satisfy your taste buds. Apart from the delicacies, you also get the best finest wines. The Minas Gerais is also commendable. They offer international dishes in a sophisticated atmosphere.
One can have a great time here. You can pamper yourself in the sauna. You can take a dip in the swimming pool and have a refreshing time while at the same time having a great view of the surroundings. You can go off on a tour to get closer to nature. There are some really majestic waterfalls that are worth a visit. The hotel also boasts of its own garden which contains beautiful flowers where you can be close to nature.
17 de Jul de 2011