Santa Teresa Tranquillity- Brazilian Style!
 If you wish to take a break from the hustle bustle of Rio without leaving it, head to Santa Teresa.
Santa Teresa is situated on a hill above the city centre and is among Rio de Janeiro's oldest neighborhoods. It extended around the Santa Teresa Convent that was built on the Desterro hill in the mid 17th century. Earlier it was the domain of the privileged and has many stunning castles and grand mansions of Portuguese colonial architecture and style. This wonderful historic district is the home of many Brazilian artists and a favorite of the elite groups of writers, artists and intellectuals.
It is located at a convenient distance from the downtown district of the city and close to the Copacabana and Ipanema beaches. Santa Teresa's location above the bay in the mountains makes it a great spot to catch break taking views of the city. Its exquisite architecture holds many cultural centers, galleries, antique shops and restaurants, making it a preferred tourist space. A few restaurants such as Aprazivel, Bar do Mineiro and Térèze are a must try while you are here. It also has nice shops to pick up souvenirs of handmade local crafts.
Tourist highlights of this neighborhood include the beautiful Santa Teresa convent, Museu da Chácara do Céu which houses the works of famous artists like Picasso and the Bondinho tram car that will take you over the Acros da Lapa bridge built by the Portuguese.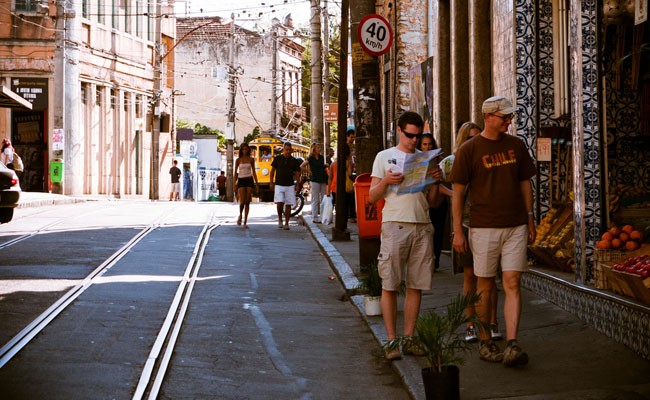 Unlike any other neighborhood in the city, Santa Teresa is a peaceful oasis in the middle of the bustling Rio de Janeiro offering great tranquility. The old tram cars, 19th century vehicles, narrow streets, hill station appeal makes you feel that it is an un-spoilt slice of Brazil's heritage preserved intact in this modern era. One of Santa Teresa's truly great features is the magnificent view of  Christ the Redeemer statue.
Will you come to Santa Teresa for the experience of a lifetime?
06 de Oct de 2010