Samba School Uniao Da Ilha: Taking Presence To A Whole New Level
They may not be flamboyant but they know how to get a parade going.
Existing for 50 years already, with some little ups and downs throughout its existence, the Uniao da Ilha samba school has managed to become one of the specialty group contenders for the Rio Carnival in 2010. The Uniao da Ilha samba school was formed in 1953 and founded by Mauricio Gazalle and Quincas Orphylo while witnessing some smaller carnival groups around the Governor's Island. All the groups were combined to create the samba school we all know today. In their initial runs, the Uniao da Ilha samba school has been staples of the 2nd and 3rd groups until 1974 where it was catapulted to the first group. Their beginnings in the first group were decent but in 1983, they really had their act together with their plot Good, Nice and Cheap which won them 2nd place. They have amazing theme songs for their presentations as proven with their 1989 hit, Party Profane which is still sung until now. In 2009, the Uniao da Ilha samba school was able to become champions of Group A to become the competitor for the special group in 2010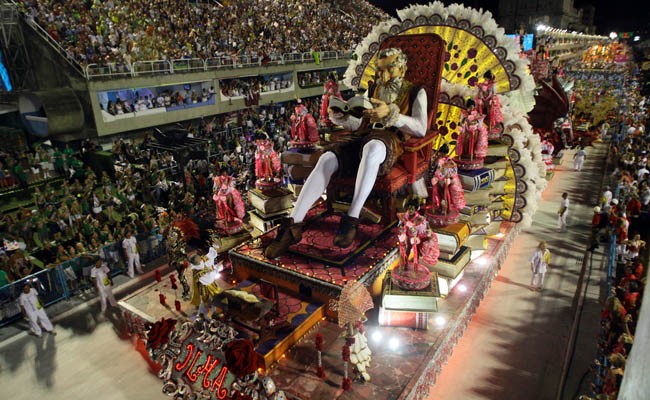 The Uniao da Ilha samba school is not really known for the flamboyance but their red, white and blue colors are really quite arresting. What is lacking in their overall performance is their amazing rapport to the audience. This makes them one of the most popular in the Rio Carnival parade. It only means that performance-wise, you really do not need a lot but all you have to do is to connect with the people since this performance is all for them at the end of the day. We will be expecting so much more for the Uniao da Ilha 2011. The Uniao da Ilha 2011 will most likely have something new and unexpected as part of the illustrious specialty group.
12 de Oct de 2010