Samba and Carnaval
Here are some interesting information about Rio Carnaval and Samba
Brazil carnaval would not be what it is without the element of Samba. It is an evocative, passionate and energetic dance that only Brazilians know how to perform with perfection. They are just natural with the dance. Some say it comes with the Brazilian DNA. They just have it since the day they are born. We can't desagree.
Samba music and dance definitely have African roots. Both music as well as the dance is typified by some african elements with focus on percussion and strings. The Samba history and connections to the current Rio Carnaval began around 1917 and ever since, carnaval and its samba music have entertained thousands. It is a majestic presentation of life with interplay of dance, music, theater, circus… A lot of art expressions.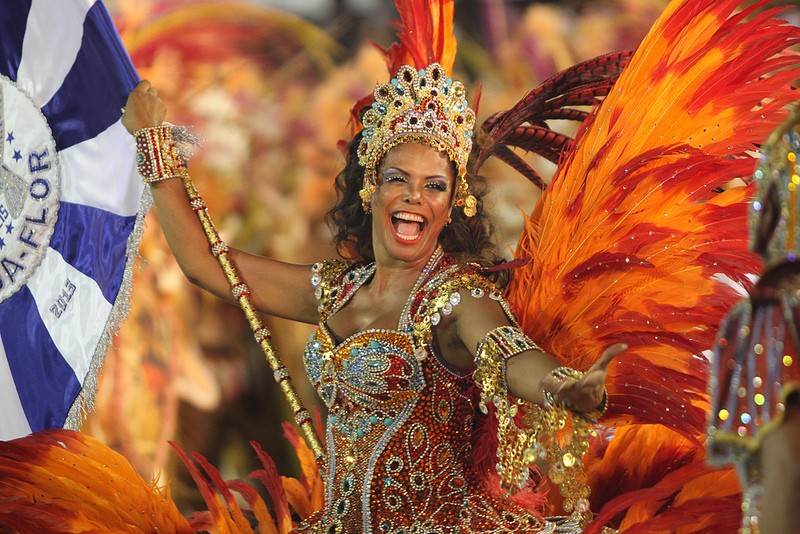 Samba history is very colorful but nothing is more colorful than dancing at the samba parade. That is why foreign and brazilians from outside Rio pay for classes to be able to dance along with professional Samba Carnaval dancers. And pay some more to watch the samba parade and feel like they are part of the show.
The beauty and majesty of the samba will always be a part of this amazing carnaval experience. It is part of the Brazilian heritage and will always be part of tradition. Especially in Rio de Janeiro.
Do you know you can parade yourself with a real Samba Carnival Costumes?
Learn more about the Samba Schools.  Start planning your Carnival 2014.
11 de Oct de 2013