Rio, the land of the samba, carnival and the ecoturism


Rio is not called "Cidade Maravilhosa" or "The Wonderful City" for nothing. The beauty that surrounds the city is so diversified that many times it goes unnoticed for most. Rio is far from being only about samba, carnival and the beaches. Did you know that in the heart of Rio is located the largest urban forest in the world? So, if you come visiting carnival time learn about the many options that Rio's Ecoturism has to offer.
The city offers numerous trails, one better than another. They each have its charm, level of difficulty and of course, great rewards such as the spectacular views.
Costao de Itacoatiara:
It is ideal for beginners, since it has a simple and short trail. Located at the Niteroi region, it has easy access and it is close to Itacoatiara beach, then you can plan to spend the day there. The trail has only a small steep section, which may cause discomfort to those who have fear of heights, but nothing too complicated. The path is quite beautiful with pleasant scenery. Depending on the time of the day, you may be greeted with its gorgeous sunset, a trademark of the place.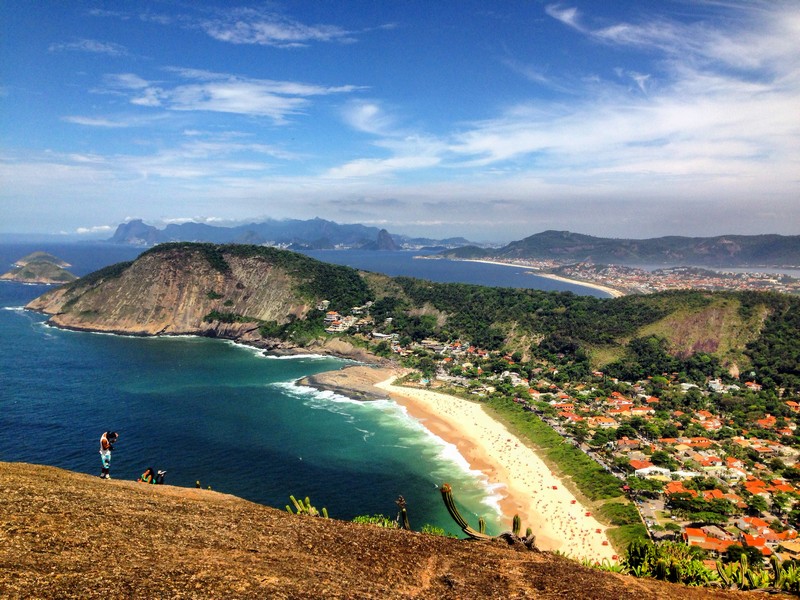 Photo: Volta ao Mundo em Pedaços
Pedra Bonita:

Another easy trail, but it requires requiring a bit more of you due to the steeper climb. During the path, the vegetation becomes less dense which increases the heat and the sun exposure. The top offers sweeping views of the city of São Conrado to Barra da Tijuca, passing through its beaches and forests, and the South Zone of Rio.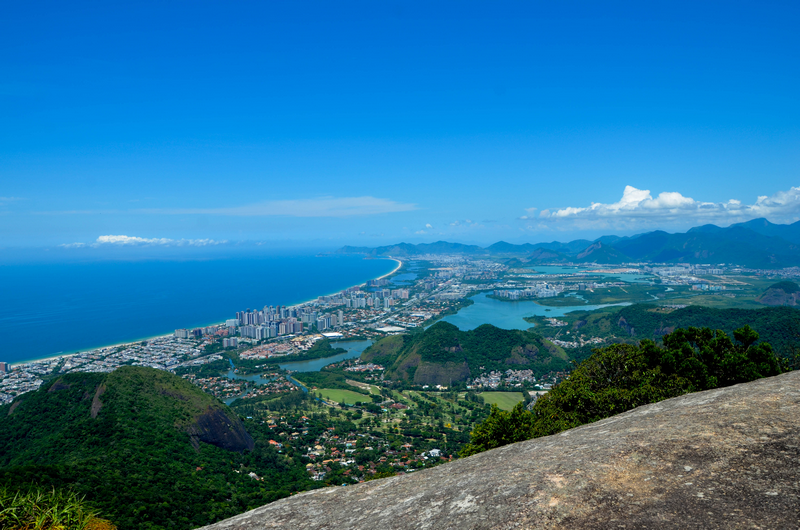 Photo: Cris Pelo Mundo
Pedra da Gávea:

Intense. This is the best definition of this trail path. It is considered the most challenging of Rio. Depending on your ability and rhythm, you can do it in two to three hours. The hardest climb is the ascent of the "carrasqueira", a steep wall of rock. Winning it is the great feeling, and the view afterwards is breathtaking.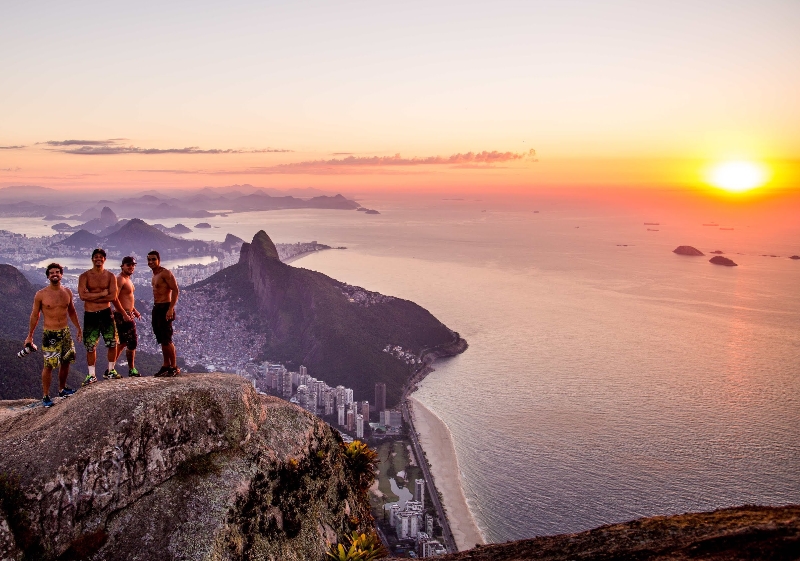 Photo: Pedro Perestrello
It is noteworthy that some of Rio trails (offered by specialized agencies) offer more adventurous options such as climbing, abseiling and even paragliding. You can take a walk and then fly over the Marvelous City or climb trails that are not possible without proper equipment.
Now you know. The "carioca" capital is even more beautiful than you have imagined. It is worth not to limit yourself to the most common tours, although they are great too. Book some time of your trip, especially if it is during summer time or at Carnival time, to get to know other fantastic places Rio!
21 de Jul de 2016