Rio de Janeiro – The Carnival Holiday Destination
Come February – March each year, and the whole world looks towards Brazil. This carnival season Rio de Janeiro is where you should be too for some rollicking and fun-filled times.
There are over 300 blocos and bandas.
For a full list visit our site , click HERE
Rio de Janeiro is no stranger to merry making and merry-makers are no strangers to Rio, thanks to its spectacular carnival. It is considered to be the great feasting before the fasting begins, as the day following the culmination of the carnival is the start of the period of abstinence for Christians all around the world.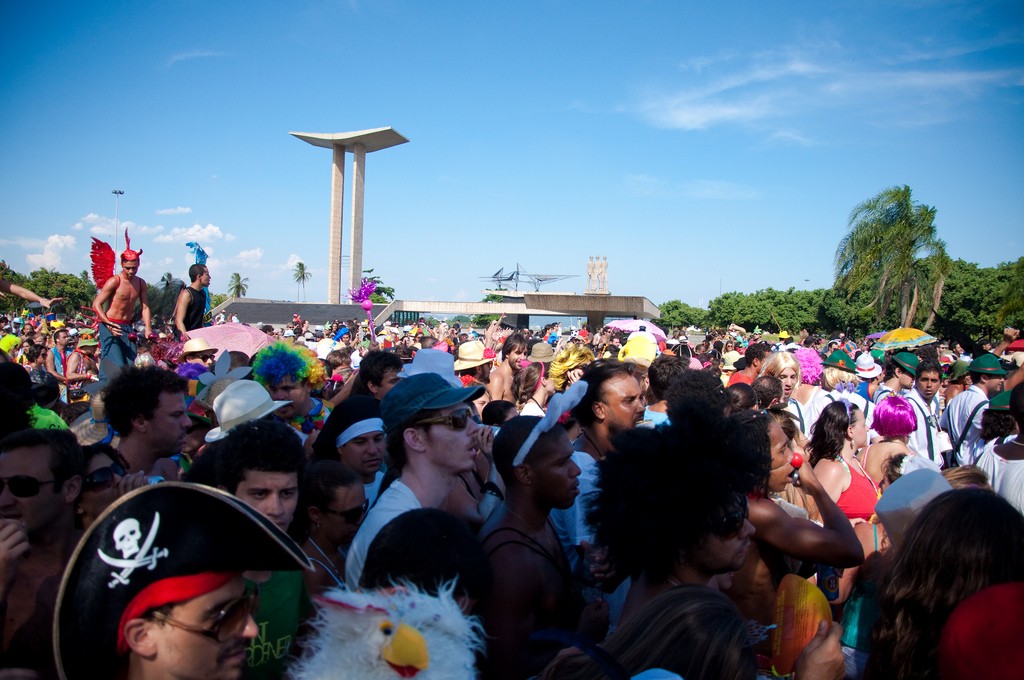 The four days of the Carnival
The Carnival lasts for four days in all. The Rio de Janeiro carnival's most popular days of Sunday and Monday are usually fully packed events. Tickets sell out much in advance and considering its huge popularity, the seventy thousand seats in the Sambadrome, the Rio carnival's parade venue, fall extremely short of the huge demand.
Non-stop partying
The effects of the carnival are felt and seen all over Brazil, but not more so then in Rio. Come Carnival week and the city erupts like a volcano into almost a week- long frenzied partying. It is a carousel of non-stop partying both day and night. The carnival parties erupt out into the streets in the form of bandas or street bands or Scala balls which are theme balls.
Rio Scala Balls
The most famous ball one in Rio de Janeiro is the Rio Scala ball which has six balls during the season; each based on a different theme. For the last thirty years The Rio Scala ball has been one of the attractions in Rio during the carnival season. They start from the Thursday night i.e. 3rd march this year. The costumes of the drag queens are the biggest attraction and many people visit for any famous face sightings.
The nickname of Rio is 'Cidade Maravilhosa' which means 'Marvelous City' and it more than lives up to its name during the Carnival season. Have you made arrangements to visit Rio de Janeiro and see this marvelous city for yourself?
There are still tickets available for the Balls, get them now!
03 de Mar de 2011