Rio's charming neighborhood of Copacabana
If you are thinking of Rio de Janeiro and beach sun, then there's no better place than Copacabana!
When you think of beaches and Rio de Janeiro, the famous name of Copacabana comes to mind instantly. It is believed that Copacabana makes people fall in love with Rio and Brazil. Copacabana is a name of Bolivian origin inspired by a statue of Virgen de Copacabana bough by the Portuguese traders from a village near Lake Titicaca to place in a chapel.
Touted as the sea princess, Copacabana has a concentration of hotels and pousadas higher than any other Rio neighborhood. From the famous and rich to backpackers and beach lovers, this charming neighborhood allures everyone with its liveliness, affable locals called Cariocas and interesting beach scene.
Copacabana has sumptuous restaurants, impressive bars and nightclubs to keep you entertained as while you are here.  The exquisite Copacabana Palace is not only the neighborhood's most recognized but also Rio de Janeiro's most well known landmark. Its opening in 1923 surged the place with opulence, sophistication and glamour with its towering entity and neoclassical art.
Rio's most eclectic and democratic region has luxurious beach facing penthouses, villas and apartments and on the other hand the same Copacabana is comprised of shanty quarters. The best way to understand its diversity is to leisurely explore this place on foot since the distances are small. Walking tours lead you to beach bars on the main street that serve refreshing alcoholic as well as fruit drinks, snacks and short eats. Public transport is a recommended option for those not fond of walking; it is not only cheap but economical too.
Surfing is popular on the long stretch of the Copacabana beach and it is ideal for relaxation after touring the neighborhood. Shopping in the main street is great especially at the Sunday market when you can stroll freely and buy almost everything imaginable.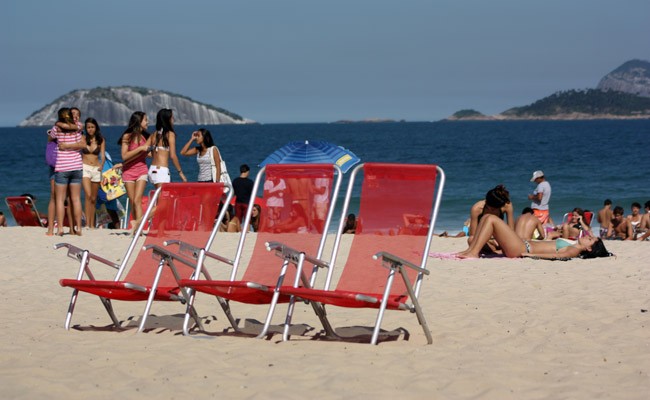 Looking for a place to stay? Try the three star hotels such as Novo Mundo, Windsor Asturias and Golden Park or four star properties such as Astoria Palace, Windsor Plaza and Augustos Copa. Copacabana Palace is also an excellent five star hotel if luxury is your preference!
Need any more reasons to head to Copacabana?
04 de Feb de 2014