Relaxation And Luxury Meet At The Pestana Hotel In Natal
A closer look at the Pestana Natal located in Natal.
Inspected by our Hotel Expert team.
Pestana Natal Beach Resort is a luxurious 5 Star hotel that has the perfect blend of luxury and comfort. It is located next to Ponta Negra Beach and guests enjoy fabulous views of its dunes. Undoubtedly it is a superb place to enjoy at a vacation with your family and friends. The best part about this place is not to ride the buggies but to walk along the coast and the dunes. This invites you to take the advantage of many leisure facilities. In the middle of exuberant natural beauty in Rio Grande do Norte, Brazil, the location is just perfect for a resort. It is located at 15 Kilometers from city's international airport, which results in a in a 10-minutes drive to this exotic destination.
Pestana Natal Beach Resort Hotel offers 189 guestrooms in all which include apartments and Suites. This also offers 5 function rooms which can accommodate about 600 persons. In addition to this, Pestana Natal beach resort offers 1 presidential suite. The rooms are equipped with the Cable television and telephone, so you are connected with anyone you want by the quickest mode you can. Also get the Safe Deposit Box and the Internet access anytime you need. Also enjoy in room facility such as Balcony and the Mini Bar. The location also provides the sea view to cherish natural beauty of Natal.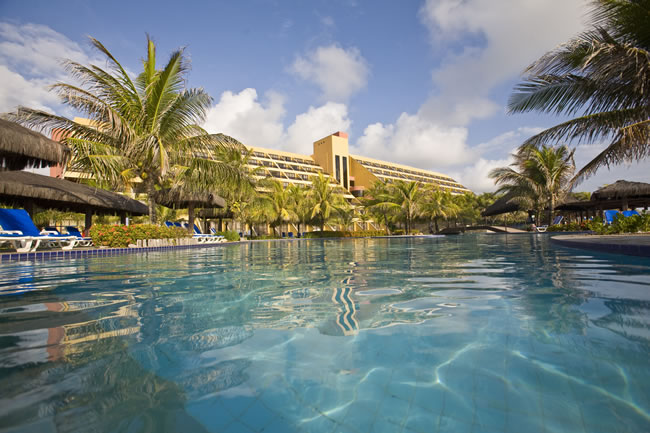 Unwind in the cool waters of the hotel's amazing pool while sipping on a drink or enjoy the games such as billiards or table tennis offered by this place. At times, if you feel like relaxing or calming yourself you can visit the sauna, Jacuzzi or spa which is also provided by the resort. Most exciting part of the resort is the Pool Side Bar.
This resort also provides you the special dishes by the mode of the on‐site restaurant named as Tukuapu. For dining the best food, you have the facility of Restaurant "Cais da Ribeira". This restaurant serves really good Portuguese cuisine along with other dishes. The "Piano Bar" in the hotel's lobby is a nice option to spend a nice time with your friends. The Barkanoa serves great tasty snacks as well as sandwiches and juices by the pool. So, when you wish to have a relaxing and nerve soothing holiday, let Pestana Natal Hotel make your dream come true.
Learn more about Natal: List of hotels, packages, tours and much more!
30 de Sep de 2013