Puerto Iguazu: Brief Information
Here is some great tourist information regarding one of Argentina's Premier tourist hubs.
Puerto Iguazu is a tourist destination at the northeast of Argentina and houses the most majestic Iguazu Falls. It is at the Triborder of Paraguay and Brazil. The location is the tourist hub for international visitors who seek to find relaxation and amazing experience on the side of the majestic waterfalls. Before you set for to an adventure by Iguazu Falls, take some time to visit other amazing attractions.  The Three Frontiers landmark is like being in three countries at once. Dit is a great experience just to look at the connecting borders that separate each country and the different color landmarks that represent them. Watch as cargo ships move slowly across the water. The experience is free so why not explore it while you are in Puerto Iguazu?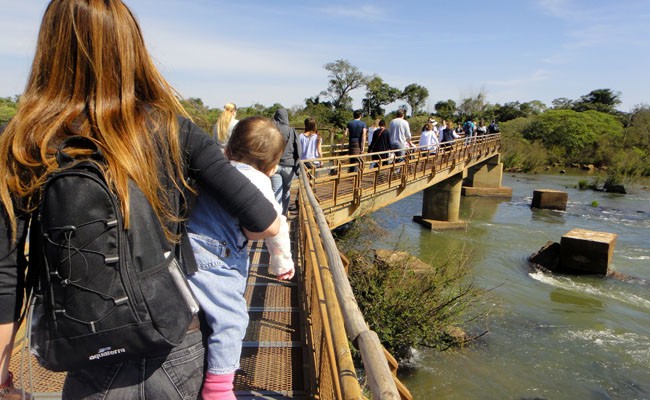 Puerto Iguazu will offer another angle of your sightseeing adventure across the majestic Iguazu Falls. With a length of about 1.67 miles and with the highest peak at 350 meters, you will certainly love seeing a new experience viewing it on the side of Puerto Iguazu. If you have seen it on the Brazilian side, you should try to check it out also across the Argentinean side just to complete the experience.
Puerto Iguazu, as a tourist destination offers amazing shops, decent hotels, fancy restaurants and a fantastic energy that matches the majesty of Iguazu Falls. One of the best places to go eat at Puerto Iguazu is La Rueda which offers fine cuisine and is probably the best place to eat aesthetically. Pollo at Diablo or Chicken Devil's style is an amazing dish this is probably based off the dramatic Devil's Throat. Consequence? Definitely not. Puerto Iguazu is one of the must-go places in Argentina and you should definitely take the time to experience Iguazu Falls and its magnificence.
Learn more about Iguazu Falls and Puerto Iguazu!
List of hotels in Iguazu Falls, packages, tours and much more!
12 de Nov de 2010