The Mabu Royal Curitiba Hotel In Curitiba
A closer look at the Mabu Royal Curitiba located in Curitiba.
Inspected by our Hotel Expert team.
For a satisfying vacation or leisure trip, you can choose the Mabu Royal and Premium Hotel Curitiba, a property that will welcome you in the warmest and friendliest way in the world. The location is also really good considering it faces one of the prettiest squares in Curitiba. Also, it is a mere 17 kilometers from the Curitiba international airport making it convenient for international travelers to reach. This centrally located 5 Star hotel boasts luxurious and safe accommodation and has 2 top class restaurants serving both local and international specialties. It is offering two hotels under the same roof, the Mabu Royal & Premium Hotel both features individually designed, air conditioned and clean rooms with state of the art facilities.
The hotel offers the perfect blend of modern comfort and high class services. The marbled lobby lends it elegance. The accommodations are comfortably air conditioned and well equipped with modern technical facilities. The rooms are divided among two towers, Premium and Royal. The Premium rooms are 3 star category and the Royal rooms are 4 star category. They share the same restaurant as well as leisure facilities. One gets to choose from thematic suites like Arabian, Hawaiian, Japanese and Indian. Each room is efficiently served by 24 hours room service. The staff is well trained and highly efficient.
They are always ready to serve you with a smile and ensure that there is nothing to complain about. The rooms are comfortably air conditioned. Cable/ satellite television is provided for your entertainment. There is internet access in the rooms too. There is a mini bar too. Furnishings are pretty comfortable. You get a wardrobe, table lamp, work desk too. There is facility to make international direct dial calls. One gets fridge as well as hair dryer.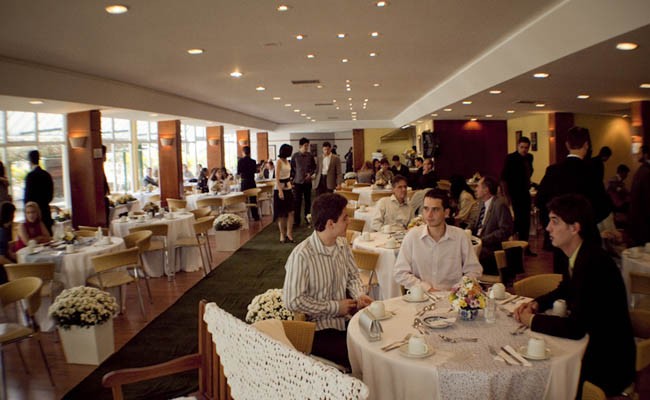 For fitness freaks and adventure lovers, the hotel offers a wide range of activities like aerobics, cultural entertainment, cultural visits/tours, massage, gymnasium, tennis, yoga and a hell lot of more activities! The hotel boasts a friendly and efficient staff which can speak English, Portuguese and Spanish. Food lovers will enjoy gastronomy here. The breakfast buffet really brings a smile on your face early in the morning with its lavishness. Saturday brings you the best feijodas, the Brazilian backbones stew, in the backdrop of live samba music.
Great location, brilliant facilities, and an awesome hospitality make Hotel Mabu Royal one the best hotel experiences of the island. Visitors have given it a thumbs up and have always cherished their stay at this wonderful hotel. Availability of rooms can be easily checked with the click of a button via the invaluable internet and you can make your bookings online well in advance. Happy journey! Happy Stay!
28 de Oct de 2010