Ipanema Like None Other You Know
Get a glimpse of glamour or surround yourself with some beach fun, Ipanema gives you many reasons to smile.
Ipanema is a vibrant neighborhood in Rio de Janeiro located in the south of the city and famous for its beach where people head to soak up some sun and enjoy the calm waters. With its nice ambience and a lot of freedom, it makes for a perfect vacation where you can unwind and benefit from energetic culture.
Ipanema has hogged the limelight since long for raising a flamboyant beach culture and trendy bikini styles. This beach has several different parts such as Teixeira, Country, Farme Gay, Cap Ferrat, Garcia and Posto9, each one is distinct from the others and attracts different people. There are scores of activities for fun beach fun from swimming, a few games of soccer, frescobol or beach volleyball, to getting a tan. Strolling down the promenade while watching the sunset is an enjoyable experience. The evenings come alive with nightclubs and lounges filling music into the air and exuberant street parties setting the mood of the place. Some of Rio's most happening parties take place in this neighborhood. Ipanema is a liberal host to outdoor concerts and its Carnivals with their liveliness and colorful culture are truly out of this world.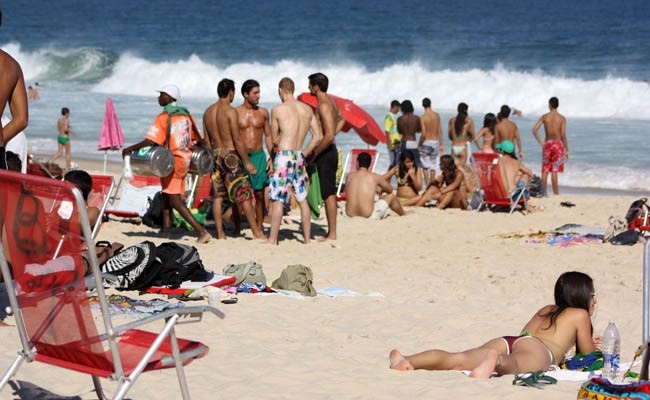 The renowned statue of Christ with stretched out arms in a blessed gesture can be viewed from Ipanema and a monument one cannot give a miss.
Ipanema has some great shopping districts where you can buy everything from clothes to handbags and even chocolate. When it comes to food, you have a plethora of eateries to choose from and great restaurants to relish seafood and local dishes. For accommodation too, there are plenty of choices from posh villas to reasonable hotels, to suit your budget.
When are you heading to Ipanema?
10 de Oct de 2010