How to Secure the Best Carnival Rio Tickets
If you are looking for Carnival Rio tickets, you are in for a very big surprise!
There are already thousands of sellers who can provide you with the ticket that you need. It is simply a matter of learning how to get one.
The following tips may be helpful:
1. Buy before you go. This can also be translated to "get your Carnival Rio tickets in advance." Most of these sellers can already provide you with a ticket that is good for next year. That basically means you have more or less 200 days to buy one from your home. If you buy in advance you will receive a voucher first and then you can exchange the voucher for the ticket once you arrive in Rio, or get the ticket delivered to your hotel for an additional cost. If you are still looking for funds, sme sellers provide awsome payment plans.
2. Know how many are going. Since Carnival in Rio is considered a peak season there in Brazil, you can anticipate that the airfares and hotel options may increase a lot as Carnival is approaching. You might save some money if you are not travelling alone. Sharing a hotel room with other people is always less expensive.
3. Shop for packages. There are some reasons why you should consider getting a Rio Carnival package. When you book a package in advance, you have less things to worry  about. Besides getting tickets for the Carnival parade, you can also have your accommodation and airfare covered, all at once. The deal can also include side tours that you can join before or after the festivity. Sellers have already created all kinds of packages that there are perfect for families, couples, solo travellers and also groups. You can also customize your trip!
4. Purchase them online. You can approach any local travel agency who could be selling tickets for the Carnival parade, but you can actually save a lot of time, effort, and even money if you just buy them online. One of the best and most secured websites is http://www.carnivalbookers.com/. You can easily walk yourself through the entire process and have your confirmation in no more than 48 hours. Or, if you are having difficulty, you can always call or send a message to their customer support. They are very knowledgeable and will be always ready to help you with any questions you may have. All prices for 2014 Carnival are already available.
5. Do not deal with scalpers. These are people who would buy Carnival parade tickets and then sell them before and directly at the event at dirt-cheap prices. You can definitely save a lot of money, but you are not entirely sure if they are legal tickets in the first place. Many people were not able to see the parade since they were just advised about their fake tickets when they got at the sambadrome! The event organization works every year to avoid frauds, policing, releasing tickets just a few weeks before the parade, but still some scalpers "operate" freely.
6. Ask for recommendations. Some sellers do have travel specialists who can offer you plenty of options on how you can buy Carnival parade tickets and what other add-ons you can include on your trip. You can also tell them the budget you have in mind, and they can come up with a proposal that fits your finances. A customized trip is all you need nowadays, especially if you want to stay in a good hotel but not pay too much on the airfare, or even if you want to use your miles and get only the land package (hotel and services).
7. Know what you want. There are a lot of things to see and do when you get to Rio de Janeiro for carnival and the samba parade is just one of them. Just to make sure that you do not end up regretting something when you come home, have a good idea on what you want to fully experience. And by doing so, you will have a more worthy ticket in your keeping. Take some time for a little research, ask people who have already been there, call the specialists. Do not lose the opportunity of getting the best you can of the famous Wonderful city!!
Get your carnival tickets now!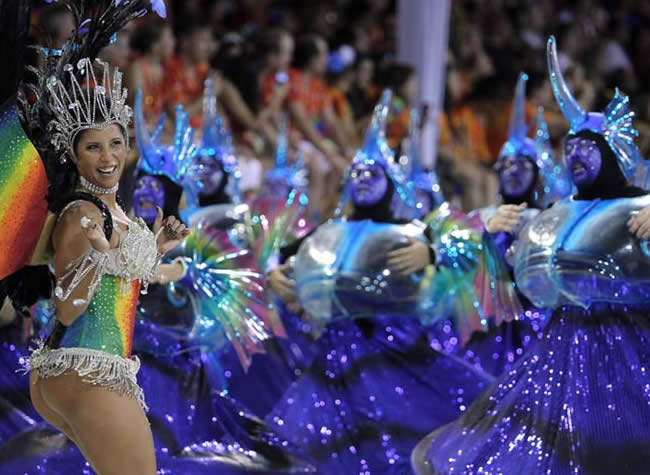 16 de Oct de 2013