Hotel Accommodation in Rio
7 Things You Need to Remember when Reserving your Room.
Here's the good news: there are several choices for your accommodation in Rio. The bad news is that if you don't choose the right room, you may end up spending more in the end or not taking the best out of your investment.
To avoid making the booking of your accommodation in Rio an unpleasant experience, take note of these 7 tips:
1. Book ahead. Don't wait until the last week before the carnival to start booking your room. In fact, it's recommended that you do so at least 4 months, or even a year before your trip. You must remember that it's going to be peak season there in Rio de Janeiro, and thousands of people from all over the world would like to be there too.
Reserving a room in advance also allows you to be more prepared for your trip. You can spend the rest of the months checking out the best places to go to and activities to add to your package rather than looking for a place to stay.
There's also a huge possibility to take advantage of the hotels special rates and even the early bird discounts.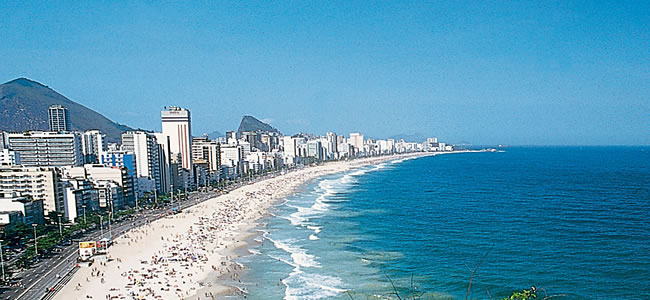 2. Know where you are going to stay. Your needs do matter, so don't book a hotel just because it's cheap. For example, if you have a baby with you, it's important that the accommodation offers child-proofing kits such as plug covers or balcony rails to avoid any accident. A couple would perhaps be happy to find room service as one of the provisions of the accommodation since they do value their privacy. Or even a balcony with great view to the sea is a must for you.
3. Pick one that gives you instant access. Though there are a lot of transportation modes in the country, not all of them would be ideal once the carnival begins. Taxis and cars are almost useless since the streets can get pretty crowded, and there's too much traffic. Buses are unsafe when you're travelling at night, while there are only few subway lines available. Of course you will need to use that anyway, but it is recommendable to avoid any kind of transportation and walk.
So it is essential to choose an accommodation that is very close to what is really important for you. For example, the beach, the Sambadrome, where the samba parades are held, or the clubs, such as Scala Rio where the best carnival balls are staged. Of course, it would be an added bonus if you're near several attractions or landmarks of the city, but usually the hotels are located close to the beach, in the downtown area or a little further, like Barra da Tijuca, and you definitely need transportation to visit the main attractions.
4. Know how much you're willing to spend. You have to be aware that it's a common practice in Rio de Janeiro to charge you an additional 10 to 15 percent for every room you're going to reserve. It's also natural to pay a service fee when you're dining out in restaurants. If you really want to cut down the costs, it may be wise to consider apartments, hostels, and bed and breakfasts, before hotels.
5. Find out about its reputation. It's normal for the hotel management to speak highly of their services and amenities they have to offer. That's how they attract guests. However, if you want to know if they are true to their claims, you need to read several reviews before making a reservation.
01 de Feb de 2011