Five spots for you to have a panoramic view of Rio's landscapes
There is a song composed by Paulo Benjamin de Oliveira, one of the founders of Portela samba school that compared Rio de Janeiro to a woman who cares about herself and loves to be admired by its beauty. To satisfy this "trace of personality" there are many places from where you can be stunned by the beauty of the city's landscapes. We listed just some of them here for you.
1. VISTA CHINESA
It's 380m (1,246 feet) from sea level and allow one of the most panoramic views of the city: from the vista point you can depict Christ the Redeemer statue, the Sugar Loaf, Rodrigo de Freitas Lagoon, the Southern area beaches. It was created in 1903 when the Chinese immigrants built a pagoda gazebo at the place. Located at Parque Nacional da Tijuca the fastest way to get there is by car or taxi from Jardim Botânico district. The hill is steep but paved so if you are fit enough you can try going up using a bike.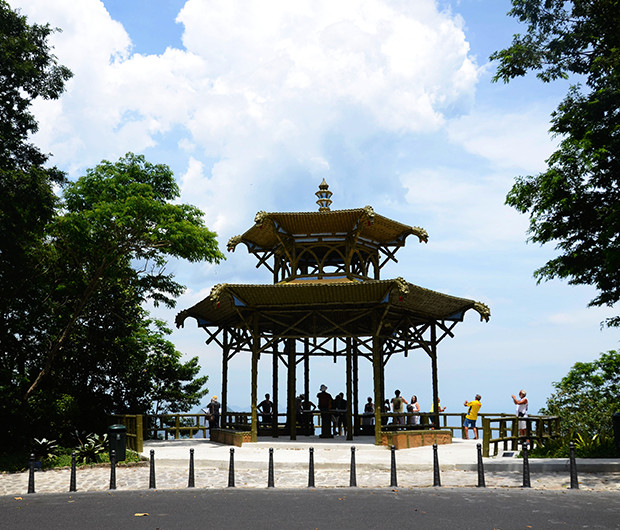 Foto: Alexandre Macieira | Riotur
2.  MIRANTE DONA MARTA
Also located inside Parque Nacional da Tijuca, this belvedere has three possible accesses. By car from Santa Teresa (Downtown) or Cosme Velho (South) districts and if you're looking for a bit of tracking you can go to the community of Santa Marta, at Botafogo, take the elevator to a certain point and from there start the trail up. The vegetation is quite dense and the soil can get slippery sometimes what makes it a medium difficulty course which is fairly crowded on weekends and will demand you a 30 to 50 minute walk to the top.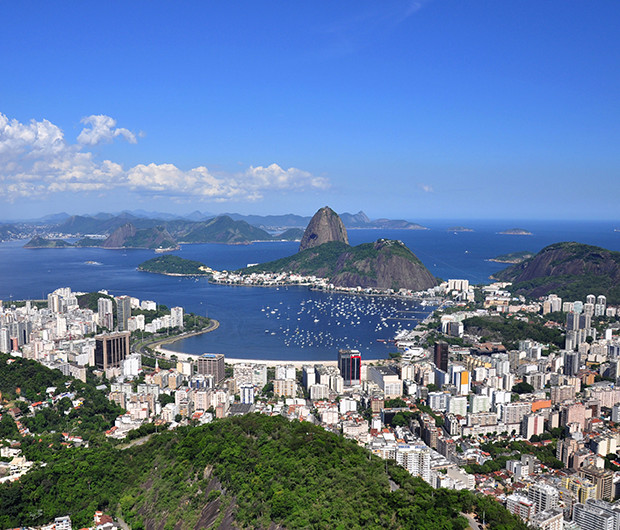 Foto: Alexandre Macieira | Riotur
3. MIRANTE DO SACOPÃ
It demands a 20-minute walk up from Parque da Catacumba at the Lagoa Rodrigo de Freitas district. The trail is easy thru a replanted subtropical forest. It's a fun way to take and you will see butterflies of many colours, birds and small lizards called "calangos" that may cross your way unexpectedly. The vista point gives you a great perspective of the Rodrigo de Freitas Lagoon.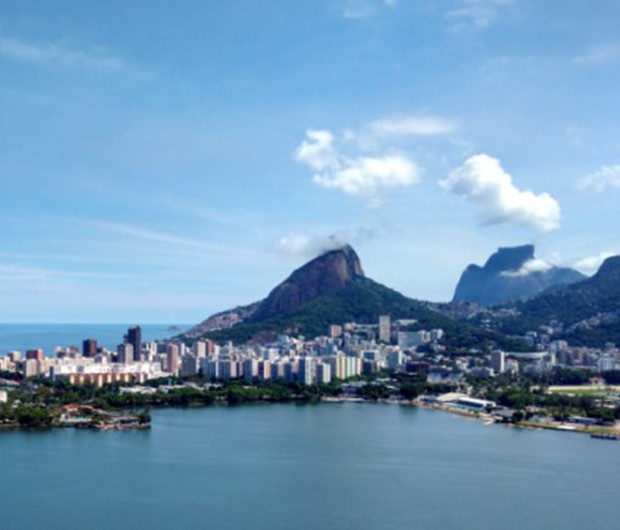 Foto: Guia Viajar Melhor
4. MIRANTE DO PASMADO
Not very much known even for cariocas, as we call Rio inhabitants. This outlook gives the visitor a breathtaking view of Guanabara Bay, Botafogo and Urca Mount. The access is made by a hill starting at General Severiano Street, in Botafogo, and goes over Pasmado Tunnel. The point also has a pleasant square that invites you to just seat and stare.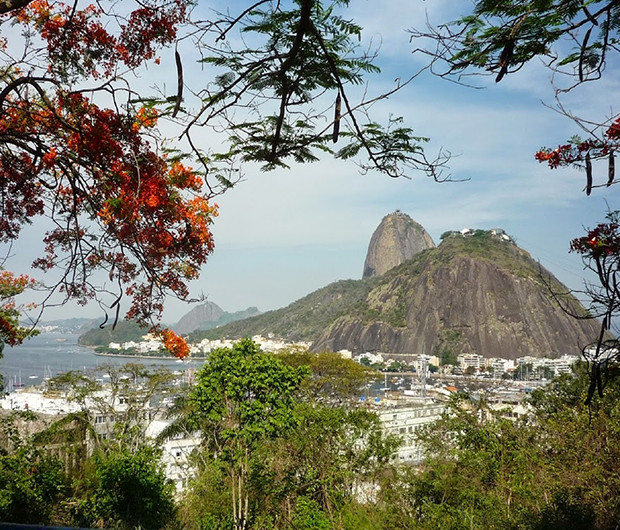 Foto: Nilton Maia/Reprodução da Internet
5. MIRANTE DE GRUMARI
It is the most distant from downtown in the farthest Western zone and you should take a car to go there. This lookout is located in the middle of a nearly untouched natural subptropical forest reservoir and allows you to get a different prospective of Rio's shorelines. To get there you should cross the entire Praia do Grumari and go up the way heading to Pedra de Guaratiba.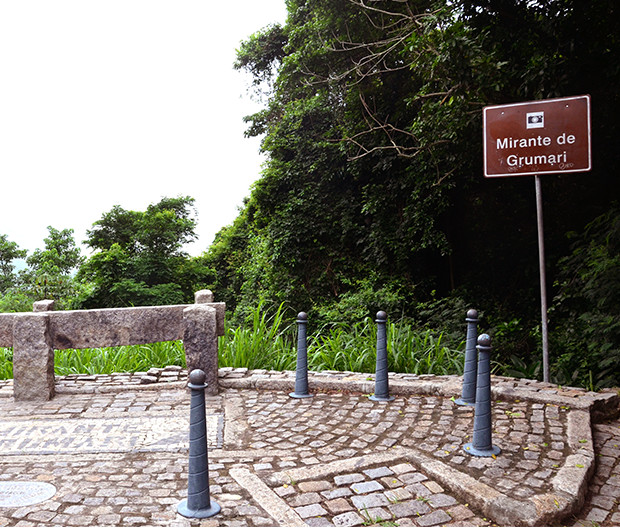 Foto: Alexandre Macieira | Riotur
29 de May de 2017