Exploring Curitiba
There are so many things to see in Curitiba you should stop over to see the great sights and some architectural feats
General info about Curitiba
There is nothing more amazing than to experience the beauty of nature in Parana State in Brazil. The popular Iguazu Falls is there. However, you should never miss out on the beauty of the other locations around Brazil though its natural wonders are undeniably the most unique and diverse in the world, its cities and towns exemplify a unique charm to travelers as well. Curitiba is the biggest city and the capital of the Parana state. It is your stopover before heading to Iguazu Falls. This is a great place to shop, do some sightseeing, stocking up on supplies and generally everything you need to do in a city. It has a lot of things to offer so a day or two here would be really great.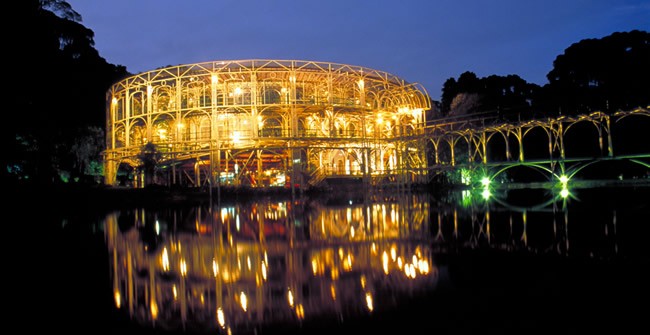 Accommodations in Curitiba
There are hotels that can be found on key transportation centers in Curitiba. There are budget hotels by the bus station and the old railroad area. There are mid-range hotels that can be found inside the city and there are also luxurious hotels that you can go to for a more luxurious relaxation. However, since you will be out most of the day, why not go for mid-range to budget hotels to save up on your spending money? There are some hotels that require making reservations before coming in. There are hotels that are more lenient in that aspect. Check out Deville Express for economy class. Deville Curitiba is the deluxe offering. Bourbon Curitiba and Pestana Curitiba are other options for premium options.
Activities in Curitiba
Here in Curitiba, you will love the marvelous infrastructures across the city. Go to the grand botanical garden that is filled with fragrant and colorful flowers and ornamentals. You should also go check out iconic landmarks. You should check out the urban transit system of this city because it is very organized and really efficient. You should not forget to eat at some fine restaurants or some budget eateries to enjoy local cuisines.
Learn more about Curitiba: List of hotels, packages, tours and much more!
13 de Nov de 2014