Experiencing the majesty of Angra dos Reis
The perfect location for those who wish to see the beach and explore islands is in Angra dos Reis
General info about Angra dos Reis
Found in Rio de Janeiro in Brazil, Angra dos Reis is a mirage of 365 islands. This is a very popular getaway for the locals because there are many beaches to go to. If you see yourself going to Angra dos Reis, you are in for a great treat. To get there you will head to Ilha Grande since Angra is the main port to the islands. The place is made up of the town and the 365 islands that exude natural beauty. It is found on the Fluminense Green Coast which is between Sao Paulo and Rio de Janeiro. Some of the islands are private, with majestic mansions built on them.
Accommodations in Angra dos Reis
There are budget hotel accommodations that you can go for in Angra dos Reis. The budget accommodations may or may not have breakfast included and some of them are not really nice looking but for the price and for the distance from the Pier. You can benefit from Hotel Colonial and Caribe. Pestana Angra Hotel is a 5-star luxury hotel and will surely provide the classic comfort and appeal that is common to all luxury hotels. You will love the impeccable comfort of luxury hotels. Of course you have to budget your trip or else suffer from overspending for the hotel. Some other notable hotel options include Portogalo Suite, Porto Real, Vila Gale Angra and Melia Angra
Book your hotel in Angra dos Reis right now!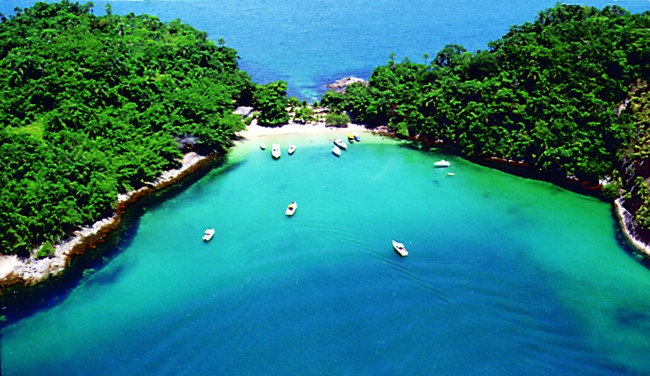 Activities in Angra dos Reis
Aside from the usual swimming and diving explorations, when you go to the Angra dos Reis, You can take advantage of Yacht Charter Angra dos Reis. This is one of the largest yacht charter companies and it can take care of all the charter requirements. Of course, you can walk around, and explore the amazing beauty of Angra dos Reis. Do not forget to get a camera so that whenever you go here, you can enjoy amazing experiences and share those with your friends and family.
Learn more about Angra dos Reis: List of hotels, packages, tours and much more!
01 de Jan de 2011