Don't Miss A Visit At The Crowne Plaza Hotel Curitiba.
A closer look at the Crowne Plaza Curitiba located in Curitiba.
Inspected by our Hotel Expert team.
Crowne Plaza Curitiba prides itself on being the first 5 star boutique hotel to be opened in Curitiba, a famous historical and tourist city in Brazil. The city itself is famous as a tourist destination and is the capital of state of Parana. The hotel's excellent location makes it an extremely convenient hotel to stay in while on a leisure trip to this part of Brazil. It is just 12 miles or approximately 15 minutes drive from Afonso Pena Airport which is the main airport to fly into Curitiba. You can imagine how centrally located it is by the fact that the main City Hall, which is called Prefeitura de Curitiba in the local language, is just at a walking distance from it. So are the most of the office of the State Government. Famous Mueller Mall and other popular malls are also nearby. Some other major attractions and landmarks that are nearby are: Oscar Niemeyer Museum, the Opera de Arame and Santa Felicidade.
But it is not just the central location that the hotel boasts about ‐‐‐ it is equally proud of the accommodation facility and variety it offers. Guests can choose from Eighty eight well equipped, spacious and comfortable rooms, out of which sixty nine are categorized as Deluxe and Superior rooms while eighteen of them are Executive Suites. There is one super luxurious Master Suite, too. The rooms come with the most modern amenities like Satellite TVs, in‐house movies (Free of cost), Hi Fi Systems, Telephones, Air Conditioners, Hair Dryers, Irons and Ironing Boards etc. There are mini bars and coffeemakers also in each room.
The leisure facilities offered by the hotel are also worth mentioning. It has a very well equipped fitness center, a temperature controlled swimming pool, Whirl pool, Sauna and a professional Beauty salon. Other in‐house services and facilities offered by the hotel include a professional Concierge Service, 24 hour room service, laundry, dry cleaning, baby sitting, a well stocked gift shop and a money exchange. The hotel also has a functional helipad.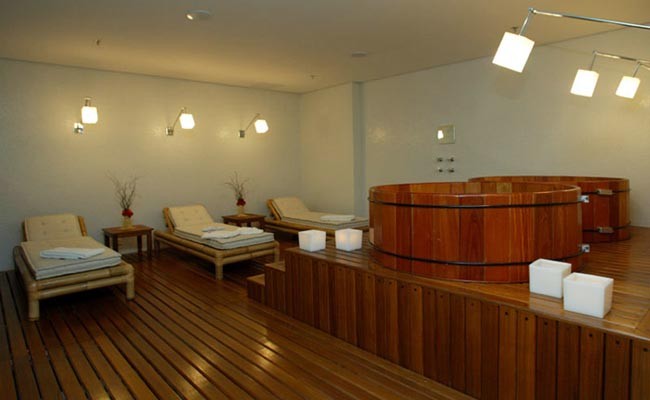 Each guest staying at the Crowne Plaza Curitiba enjoys a complimentary Continental breakfast that is included in the room tariff. As for dinner and lunch are concerned, guests can enjoy a variety of local and international cuisines in the hotel's restaurant. They can also relax and enjoy at Piano Bar or have fun at the tea bar. Both of them are within the hotel premises.
20 de Aug de 2011