Crowning Glory of Rio Carnival – Carnival Winner
If you want to catch the best performances and the Carnival winner of the Grand Carnival: Winners Parade is just for you!
For those who want to taste the world's most celebrated carnival but without the entire nonstop dancing and festivities, being a spectator to the Winners Parade featuring the Carnival winner is the best bet.
The Carnival doesn't quite get over on Fat Tuesday. There's still the Champions Parade that is traditionally held on the Saturday which follows the Carnival and features the champion Samba School. The Carnival winner in fact participates along with 5 other runners up of the Special Group. In 2014, the Winners Parade is scheduled for March 08.
Usually by then, the city goes back to its routine; you can find people back in offices and banks would have started functioning again. It's still a beautiful time in Rio. Weather wise it is at the pinnacle of midsummer. The Winners Parade, which is as vibrant and exciting as the Carnival Parade itself, features the Carnival winner and other samba schools each having approximately 5000 musicians and dancers. The Winner Samba School holds its parade once more in all its splendor and grandeur.
The Special Group has 12 schools competing every year; each school is sumptuous and magnificent, consisting of hi-flying personalities along with thousands of ordinary participants. The samba schools are judged in 10 categories – percussion band, harmony, samba song, flow and spirit, overall impression, theme of the year, costumes, floats and props, the flag bearer and the vanguard group. In 2013 the Carnival winner was surprisingly Vila Isabel.
The Winners Parade featuring the Winner Samba School is a lot cheaper and much quieter than the main celebrations. Fireworks mark the arrival of the parade and schools march once more in accordance to their ranking in the Grand Carnival, with the 6th best school coming out first and the Carnival winner coming out last.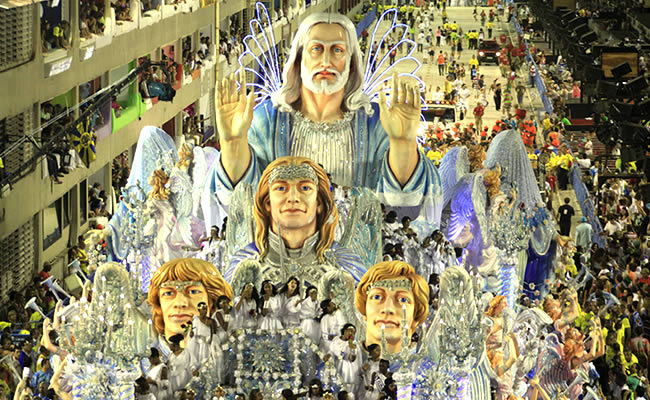 Who do you think is going to be the winner samba school of 2014?
23 de Oct de 2013