The Costa Brasilis Resort Hotel in Porto Seguro
A closer look at the Costa Brasilis Resort located in Porto Seguro.
Inspected by our Hotel Experts.
Costa Brasilis resort is an exquisite resort in the town of Porto Seguro, right in its outskirts. This 4 starrer is located in the environmentally preserved areas of the lush green Atlantic forest at one side and the beautiful Bahia seaside at the other. The architecture of this hotel is praiseworthy, built in colonial style, it sis decorated using pieces honouring native Brazilians. It is the only eco resort in the region that is all inclusive. The river Joao de Tiba lies on one side and the clear blue sea on the other. The river is flanked by beautiful coral reefs.
The resort offers in all 122 rooms in all. Each is luxuriously furnished and well equipped with all the contemporary amenities to make you comfortable. They are comfortably air conditioned and can accommodate three people. The cable television is provided for your entertainment. There is also a mini bar. Small needs like a hair dryer are also taken care of. The master suites can accommodate four people. It exclusively has hydro massage bath tubs. The very cosy bungalows have really pretty views of the surrounding lush green and blue waters. The apartments are ethnically decorated too. The staff is commendable. They are always ready to serve you with a smile and ensure there is nothing to complain about.
There is a lot to do while staying at the hotel. You can choose to visit the Marita Bonita spa. It is a nice option to relax yourself. The Ilha Vera Cruz restaurant has a la carte menu that more than satisfies your taste buds. It is a cosy place near the waters. The self service restaurant is commendable too. It is bigger and is well known for its breakfasts and meals.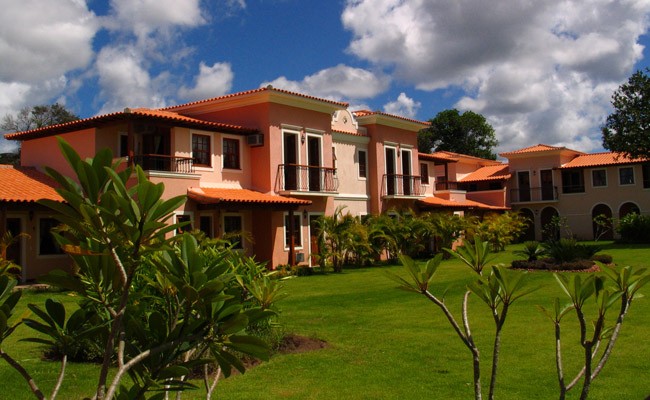 Fitness freaks can work out in the gymnasium. You can pamper yourself in the dry sauna. Fishing is a peaceful time to spend alone. The swimming pool invites you to take a dip. You can also play tennis in the tennis court or volleyball. Water lovers can have a gala time surfing, diving, snorkelling, canoeing and many more water fun activities. You can also simply sit and relax and sip coconut water. Costa Brasilis resort is the right place to have a really great time at Porto Seguro, Brazil. So, what is holding you – pack your bag and set for the paradise where unforgettable time, great relaxation and unmatched services are waiting for you.
04 de Nov de 2010