The Blue Tree Millenium POA Hotel in Porto Alegre
A closer look at the Blue Tree Millenium POA located in Porto Alegre.
Inspected by our Hotel Experts.
The Blue Tree  Millenium Flat is a beautiful, comfortable and professional  hotel in Porto Alegre, Brazil.
The location is highly convenient as it is a mere fifteen minutes from the international airport Salgado Filho, making it easy for international tourists to visit it. Also, it is just half kilometer away from the famous shopping mall, Praia de Belas. Soccer lovers will be glad to know it is really close to important stadiums like Beiro Rio and Olimpico.
The hotel offers great accommodation. They are luxuriously spacious and elegantly furnished. They have comfortable air conditioning. There are television and radio for your entertainment. There is good living area and separate dining room. They have balconies where you can stand and enjoy a great view. Three telephone sets for your convenience. Sleeping sofa is also very comfortable. You even get a kitchen equipped with a microwave. There is a mini bar too. You even have internet access to stay connected and keep updating about your great stay.
The hotel provides facilities like 24 hours room service which makes your stay as comfortable as possible, cafeterias where you can sit and relax and have a nice cup of coffee and munch on snacks. Dry cleaning and laundry service for your clothes, hair dressers who are trained to make your hair look good. The hotel also has a non smoker's floor for those people who can't stand the smell of smoke. The hotel has a parking facility where you can park your car safely. The hotel also provides wheel chair facility for the disabled.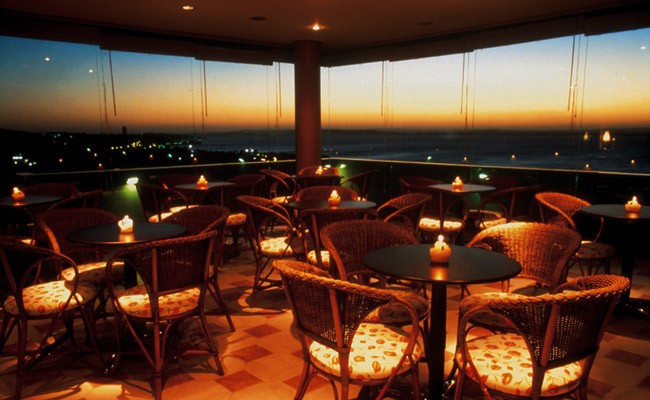 You can do a great number of things to enjoy here. There is the dry sauna where you can completely pamper yourself. The club swimming pool invites you to take a refreshing dip. Fitness freaks can chose to work out in the fitness centre. The hotel accepts these following credit cards. Amex ‐ DinersClub ‐ MasterCard ‐ VISA for your convenience.
Gastronomy is really good too. The hotel has two restaurants which serve the best quality of the food that can be served anywhere. Becco serves International food and has 86 Seats; here you can enjoy the best meals at good prices. Solarium serves Snacks & drinks and has nearly 34 Seats.
The services of the hotel are one of the best qualities, the staff is quite friendly and helpful and they are courteous and make your stay wonderful. They are well trained and highly efficient and ensure that you have nothing to complain about.
11 de Oct de 2010