Best of Angra dos Reis Pousadas
Angras dos Reis Pousadas are some of the finest in the world, offering their guests an unbeatable combination of incredible views, harmonious settings and world class amenities and facilities.
If you are searching for Angras dos Reis Pousadas where you can spend some leisurely hours to rest and rejuvenate, you will find many options available. Among the 3 star Angras dos Reis Pousadas, Portogalo Suite stands out for its location on top of a hill between the continent and Ilha Grande. You can ride on the charming cable car that connects the hotel with the marina and the beach. All rooms have modern furnishings, amenities such as cable TV and balconies or verandas. The restaurant is part terrace, part indoors and offers great ocean views from wherever you are seated. The facilities at this Angras dos Reis hotel include a gym, dry sauna, tennis court and a table games room.
Porto Real Resort is a 4 star Angras dos Reis hotel and is located close to all entertainment avenues and city attractions. It has 100 tastefully decorated guest rooms, a restaurant that serves special sea food, as well as international dishes, a beach grill that dishes out a variety of grilled meats and fish, a pool bar and a lobby bar. The facilities include a fitness center, swimming pool, sauna, private beach, water sports, tennis court etcetra.
Novo Frade on Praia do Frade is among the Angras dos Reis Pousadas which is a 4 star resort offering guests 162 contemporary and elegant guest rooms and 16 bungalows which are equipped with AC, mini bar, Internet, safe, satellite TV. You won't go hungry at this resort as it features a number of restaurants which cater to local and international tastes. The facilities here include tennis courts, water sports, mountain sports, shops, swimming pool, aqua gym, sauna, massage services, heliport and massage center.
The Pestana Angra is a luxurious 5 star Angras dos Reis hotel which has 27 private bungalows set amidst thickly forested hills. The luxurious bungalows have their own private sauna and jacuzzi, balconies with loungers and hammocks. The restaurant is beside the pool and offers a sumptuous spread for breakfast, lunch and dinner. The best part about this resort is the private beach with lounge chairs where you can relax in seclusion. It also has a spa and fitness center, swimming pool, library and games rooms.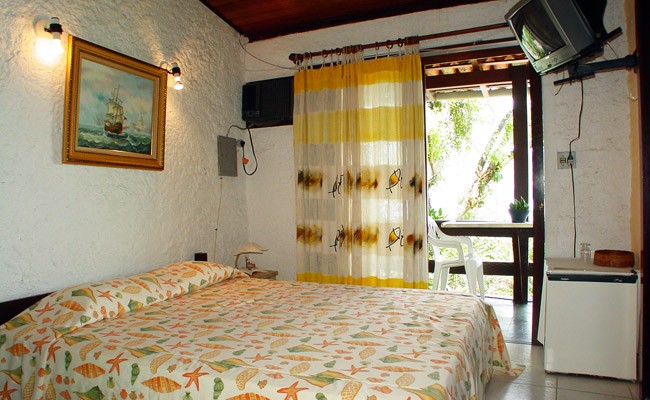 Still not decided which Angras dos Reis hotel to stay in?
30 de Nov de 2010