6 Best Tips To Keep Yourself Safe During The Carnival Parade
Although there's a lot of police during carnival you may also want to take a few precautions for your safety and health.
Nevertheless, you can reduce the chances of becoming a victim, tremendously, if you follow these 6 simple steps:
1. Keep your company close. Sometimes you want to feel too spirited that you prefer travelling alone. Anyway, when you are in the carnival parade, you will never really feel the boredom or the loneliness. That`s true.
However, you will get more benefits when you have company. You can have someone to talk with during the hours of waiting before the parade—the Sambadromo opens at 5 but the actual parade starts at 9 in the evening—and, most of all, you can have someone to watch your back.
2. Secure your room. Make sure that before you leave your room you have properly closed it, in fact, locking it. You may also want to look for an accommodation that offers luggage storage or safety deposit box. Leave the keys in the front desk and inform them if you are expecting anyone or when you are planning to go back. On the parade, always ask someone to hold your spot when you go to the bathroom or buy something to drink or eat. You may lose it when you go back.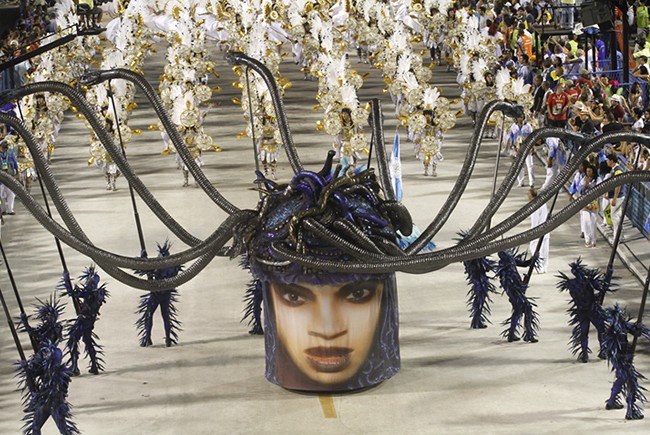 3. Take the subway or the cab. You may be tempted to rent a car to get you around the city or even its nearby towns during the carnival season. However, it is actually a lot better if you just walk or ride the bus or taxi, or, even safer, take the subway. Rio has a lot of Subway stations. It will cost you less, you leave less carbon footprint. You also do not have to take so much time looking for a parking lot, because this is going to be such a difficult thing to do.
Find here a Map of Rio's Subway to help you during Carnival.
4. Less is more. Limit the number of things you are bringing or wearing. Leave all the important items in your room, such as your passport, huge amounts of money, and even your credit card. Avoid wearing glittering jewellery, and hide your camera, do not expose too much.
5. Do not talk to suspicious people. Be very cautious with the people you are dealing with. Unless you already have friends in the area, who may had introduced you to his or her own sets of chums, you really do not know who they are and what their intentions are with you. You don't need to panic, just to be careful like you would be anywhere else.
6. Follow the rules. When you are in the carnival parade, there are rules to be followed, such as where you are suppose to stay if you want to watch the performances. Inside the Sambadrome you can walk only in that certain area, called Sector. You can`t leave your sector at anytime. Outside drinks and foods are not permitted also, you can buy inside. So, to avoid meeting an accident or even getting yourself arrested for violations, know what these policies are and follow them by heart.
Now that you know how to be safe let's book your hotel and have fun in Carnival 2014?
09 de Jan de 2014