5 Ways To Ensure You Don't Get Scammed With Your Carnival Rio Tickets
Don't get the worst news and find out that your carnival tickets are worthless. Get it at the right place, secure your fun and avoid disappointments.
You have been waiting for it perhaps all your life. You are oh so prepared to pack your bags and hopefully enjoy the four-day Rio Carnival in Brazil. Then you heard the worst news. Your Carnival parade tickets will not be honoured for the simple reason that they are a complete fraud.
Seriously, you will never know what could be more heartbreaking: not being able to go or realize that you have wasted a lot of your money for nothing. Regardless, there are ways on how you can afford getting scammed in the first place. Here are just some of them:
1. Only purchase it from a reliable seller. If you do not want to be duped, then you might as well choose the seller very carefully. You will never experience that, though, if your seller is very reputable and has been trusted by thousands of other tourists like you. One of these is http://brazilbookers.com/.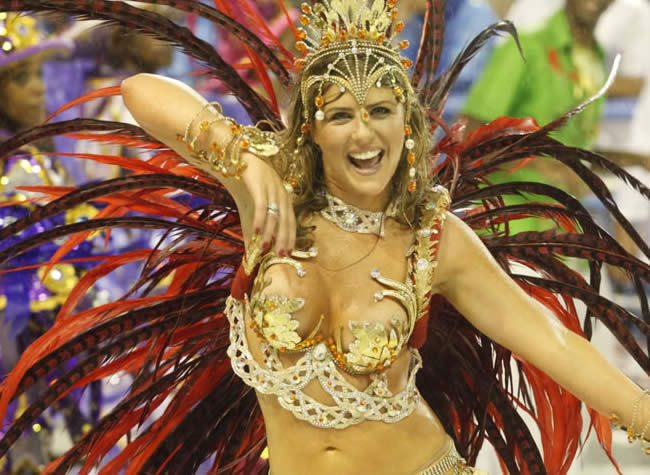 The website provides you with a step-by-step guide on how you can get Carnival parade tickets for yourself. You can also call or email their customer care if you have any questions or concerns.
2. Buy ahead of time. Rio Carnival is such a huge event that there are millions of people who watch it every year. There is a good chance that if you are dilly-dallying with your booking, you will never get there eventually. That is why you need to reserve your Carnival parade tickets as soon as possible. In fact, it is recommended that you do so at least 4 months before the event. This will also allow you to take some time in selecting the seller you want to deal with. And, of course, you will get the best prices if you buy in advance.
3. Watch out for highly attractive promotions. It is easy for you to bite into something that is incredibly enticing. How can you say no to a very cheap airfare, along with the best seats and accommodation? However, if the price is too dirt cheap for all these, then it should be red flag for you. On the average, the most inexpensive packages you can get will be between $500 and up. Anything less than that, you need to be a little more critical. They can use the worst hotels and provide the worst services ever. Look for agencies that will always be there when you need it.
4. Avoid dealing with a scalper. Okay, not all scalpers are bad or fraudulent, but the majority of them are. So to ensure that you are always on the safe side, it is best to not deal with them at all. A scalper is someone who buys the Carnival parade tickets and resells them at a very low price. Normally, they operate alone, but there are some who have formed themselves into shady organizations. Fake tickets are what we most have, everywhere! Either way, you can go back to tip no.1 and be more attentive on their mode of payments, ticket deliveries, and other policies.
5. Always get a recognition that you have paid. It may come in the form of online or a hardcopy of a receipt. You simply need to have an official proof that you can keep just in case the tickets do not arrive on time and you need to make a follow-up on the seller. Usually you will receive a voucher that can be exchanged for the ticket once you arrive in Rio.
Now that you are aware of everything let's book your tickets?
You also need a place to stay! Here the deals for Carnival in Rio
08 de Jan de 2014
1 COMENTÁRIO