You Can't Get Enough Of This Wonderful Sao Paulo City
If you have the time, then Sao Paulo tours will show you the time of your life!
Be forewarned that Sao Paulo is not the sort of place you want to jet in and out of quickly if you intend to experience everything the city offers and to soak in its charm and culture. A spread out Sao Paulo tour acquaints tourist with everything from outdoor activities, manicured gardens, historic monuments, culture centers to a fascinating nightlife and entertainment.
Attractions
Sao Paulo has many interesting art galleries exhibiting local and international works of art. Choque, Arte 57 Escritorio de Arte and Luisa Strina are some prominent names. Sao Paulo tours will include a trip to the well known gardens and botanical parks of the city such as the Parque do Ibirapuera. Located at the city centre this is the site for mega events like the São Paulo Fashion Week and Art Bienal.
Mercado Municipal is a must see. With its gothic styled structure and stained glass paintings this main market place gives you a glimpse of Brazil's heritage. Guaruja is a beautiful beach and closest one to the city. It is a good place to relax and indulge in some mild water activities.
Museu do Ipiranga an interesting museum retaining its beauty and old charm, with beautiful gardens and spectacular fountains. The paintings and historic exhibits make this museum a must visit among many others.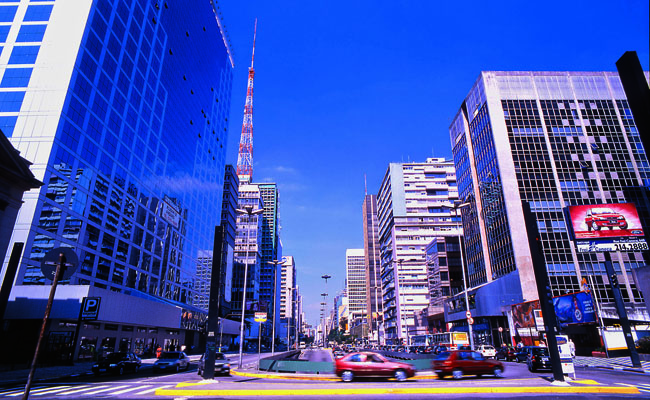 Nightlife and Restaurants
A Sao Paulo tour is incomplete without its reverberating nightlife which is an outcome of its cosmopolitan ethos. Live music is best and it has dance clubs, bars and restaurants like no other. Blen Blen Brasil has nice DJs and live bands, Azucar is famous for Latin dances, Bar Favela is great for hip hop lovers, and Buena Vista is also fabulous. Some more hot spots cum restaurants include Speranza, Tenda do Nilo, Frangó and Kinoshita.
Ready to move to Sao Paulo's beat?
09 de Nov de 2010