What You Need to Know About Paraty Tours
If you are looking for some quiet, secluded beaches where you can soak up the tropical Brazilian sun, Paraty beaches have some fascinating temptations to offer you.
Among the popular Paraty beaches is the unspoiled paradise called Trindade Beach, which features a gently sloping sandy beach, expansive turquoise blue Atlantic waters against the backdrop of verdant green tropical forest. The beach is lined with tall hills enveloped in green vegetation, from which small streams run down through picturesque waterfalls to the warm ocean below. Here, you can swim in the inviting ocean waters or find an exotic lagoon amidst the hills to indulge in. Trindade is truly a hidden treasure which is not very touristy.
There are innumerable virgin Paraty beaches with calm emerald green waters and golden sands that beckon you. Beaches such as Brava Beach, Ranchos Beach, Meio Beach, Figueira Beach, Cachadaco Beach offer some great opportunities for diving, resting or snorkeling. Besides Paraty beaches, tour operators offer a number of activity based Paraty tours, such as diving and snorkeling tours to Praia da Lula, Praia Vermelha, Ilha do Algodao, and Ilha Comprida. The wild beaches are bursting with opportunities to spot colorful marine life.
Some Paraty tours offer the opportunity to visit waterfalls such as Pedra Branca, Corisco and Toboga to enjoy a refreshing bath in the cool waters. Jeep tours, horseback riding and bike tours are a great way to enjoy the great outdoors and observe the flora and fauna of the region. Some Paraty tours offer kayaks which are great to get into thick mangroves or hard to access islands with pristine beaches.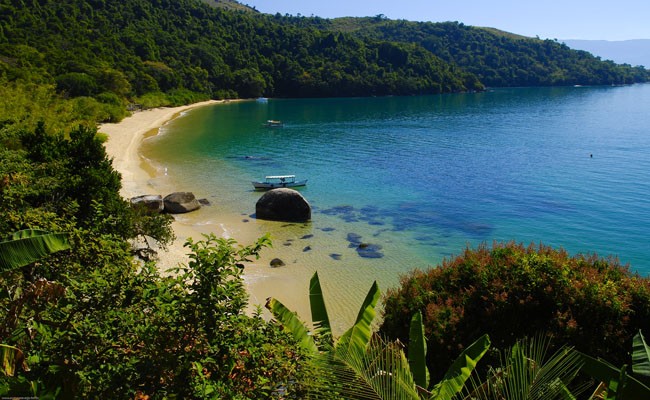 You must take part in the incredible adventure inside the National Park at Serra da Bocaina, where you can go trekking inside the preserved Atlantic rainforest and come across hidden breathtakingly beautiful waterfalls. Boats and schooner tours are popular among visitors, as they are a great way to explore the islands, while having a good time with drinks and cocktails on board the boats.
Which Paraty tours do you want to go on?
02 de Dec de 2010