What to do in a beautiful sunny day in Buzios?
Since we know you got the night covered, we present some great daytime activities for you to enjoy!
Buzios is that amazing beach paradise destination. Bathed with over 20 beaches and just a 2hr drive from Rio de Janeiro, Buzios is the perfect place to go to enjoy a fun sunny day with plenty of activities. Daytime activities are extremely popular in Buzios since the climate is always clear and sunny, you just feel amazing with a great energy. The beaches offer a lot of fun: from snorkeling to diving, underwater Buzios daytime activities will give you a glimpse of the beauty of the waters of this amazing place. Take your camera while you're at it so that you will have an album of memories with your underwater adventure.
Other Buzios daytime activities include wakeboarding, body boarding, wind surfing, occasional kite surfing and banana boat rides. You should try these activities if you are looking for fun and amazing experiences. Do it with your family and friends to complete the fun. You can also try kayaking, boating, jet skiing, sailing and riding a taxi boat to another beach.
If you want to have an equal dose of land enjoyment, try sports and exercises. The streched sand beaches are perfect for invigorating exercises, this will surely give you a dose of that much needed serotonin.  Why not relax and read a book by the sand or make sandcastles? Buzios will certainly give you the energy you need to keep the day rolling! Is your holiday just around the corner? Then plan a holiday to Buzios and enjoy all it has to offer.
List of hotels in Buzios, packages, tours and much more!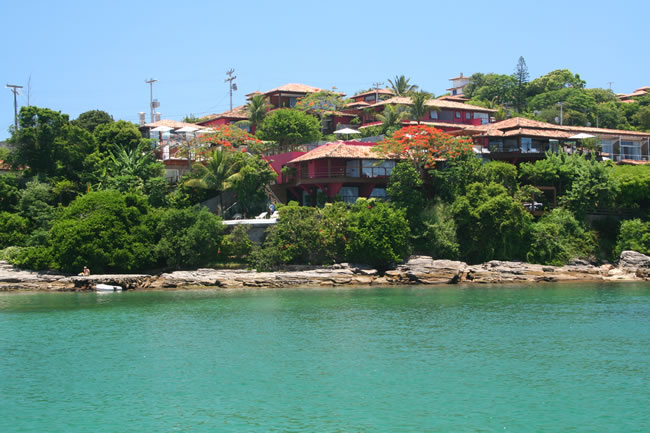 06 de Oct de 2013