Visit Salvador And Swim And Surf On Salvador Beaches
Relax on pristine soft sandy Salvador beaches and dance capoeira at the local Mercado.
The city of Salvador in Bahia is considered one of the main cities of Brazilian culture. It was founded in 1549 and today is a center for ethnic music as is known for its grand celebration of Carnival. Not only is the city historically beautiful but it is surrounded by elegant beaches.
Salvador tours should begin and end in Cidade Alta where Praca da Se and Terreiro de Jesus squares come together as this is the liveliest part of the city day or night. Shopping kiosks and food stalls make this a bustling place when the sun is shining and in the evening the crowds come out to enjoy the bars and clubs.
Shoppers on Salvador tours should stop at Mercado Modelo in the lower portion of town to purchase souvenirs made by the craftworkers and watch the locals put on capoeira exhibitions, a form of martial arts dancing, that originated in Salvador. Visit Igreja do Nosso Senhor do Bonfim to make a wish or the Solar do Unhao to watch the sunset.
One of the best-loved Salvador tours is a visit to Salvador beaches. The central beach is Porto da Barra and is also the site of the first European settlement. In the northeast Salvador beaches have the cleanest water with Flamengo and Stella Maris being the most popular. These beaches are also good for surfing. For calmer waters try Itapoa, Jaguaribe or Piata beaches.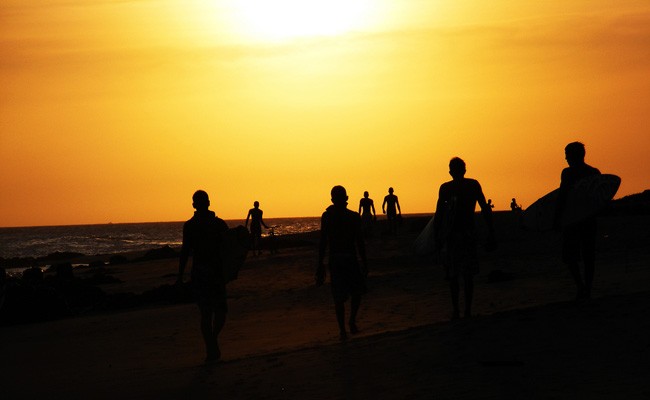 Most of the other beaches are not for swimming. However, travelers can enjoy biking or walking these sandy shores. Farol da Barra has spectacular sunset views but is quite rocky. For more Salvador beaches to enjoy head southeast to Tinhare, Cairu or Boipeba. Tinhare and Boipeba are excellent for swimming but Cairu, although beautiful is covered in mangrove trees. So pack your swimsuit and sunglasses.
Isn't it time you worked on your tan?
13 de Nov de 2010