Vila Isabel Samba School– Where Dancing Is A Passion, Whatever The Odds
At Vila Isabel samba school, passion for dancing rules the roost – life is unpredictable, but persistence always pays.
Founded in 1946, April 4 by Antonio Fernandes da Silveira, it took the Vila Isabel samba school sixteen years to compete in the first group. It took them another 22 years to win the title of Carnival Champions, which they did in tremendous style in 1988, carrying the crowd along with them, whipping them up into a frenzy. Located at Avenue Boulevard 28 de Setembro, 382, Vila Isabel, the samba school has over the years become a firm favorite with regular carnival goers. It is expected that Vila Isabel 2011 will also be a huge success because people admire their 'never say die' attitude, almost as much asthey admire their display of samba skills.
Originating from the small village of Isabel in Rio de Janeiro, Vila Isabel samba school has gained much from the tremendous community support it enjoys amongst the local population of the village. The village has stood by their samba dancers through thick and thin, never loosing faith in them. This unconditional support has gone a long way in making this samba school one of the regulars that displays their skills as part of the Special Group that performs at the carnival. Team Vila Isabel 2011 will also get this support.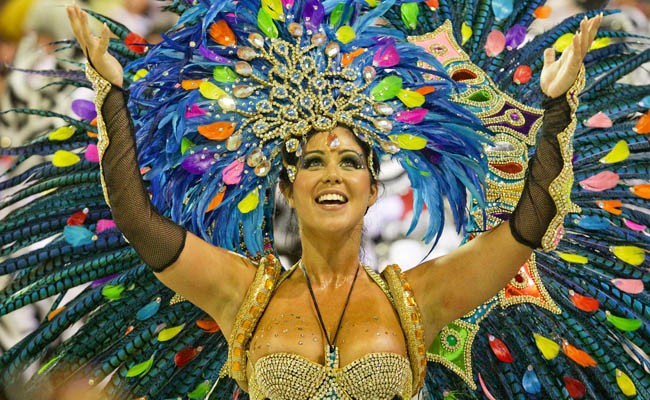 TheVila Isabel samba school holds its samba nights on Tuesdays at 20:00 hours and on Saturdays at 22:00 hours. Its colors are blue and white, very similar to the village football team, to which the samba dancing team is closely linked.
After its carnival triumph in 1988, the school languished for many years in the Access Group, before it forced its way into the Special Group in 1995. Thereafter, it has been a regular feature in the Special Group year after year. It's presence in the Sambodromo has come to be an almost foregone conclusion, its flag fluttering proudly at the head of the battery of drummers and it is expected that 2011 will be known as Vila Isabel 2011.
Perhaps time will reveal whether the next carnival will be anointed Vila Isabel 2011 due to another superlative performance from the school?
07 de Oct de 2010