Unidos da Vila Isabel – 2011 Rio Carnival Samba School Series
Learn the Samba and Synopsis of Unidos de Vila Isabel Samba School for 2011 Rio Carnival
Synopsis for 2011
Theme: "Mitos e Historias Entrelacadas pelos Fios de Cabelo"  ( Myths and Stories Interwined by Hair)
Vila Isabel will tap the history and mythologies from around the world for themes to do with hair, its symbolic and seductive powers. With hair as their theme,  Vila Isabel will have a shampoo brand sponsoring their parade, and the brand's cover girl, famous model Giselle Bunchen will be parading as one of Vila Isabel school's highlights.
Book your hotel for Rio Carnival 2011!
More About the Unidos de Vila Isabel
Vila Isabel Vila Isabel is all about community. It is the strong and faithful people of this small village that rallied behind their Samba school and pushed them into the Special Group. Their colors are peach and white the same as the local soccer club. Vila Isabel is the only school that year after year renews its vows not to accept tourists in its wings, thus not selling costumes for anybody not engaged with the community in the process of preparing the carnival.
Let's parade with Vila Isabel!!! Book your Costume now!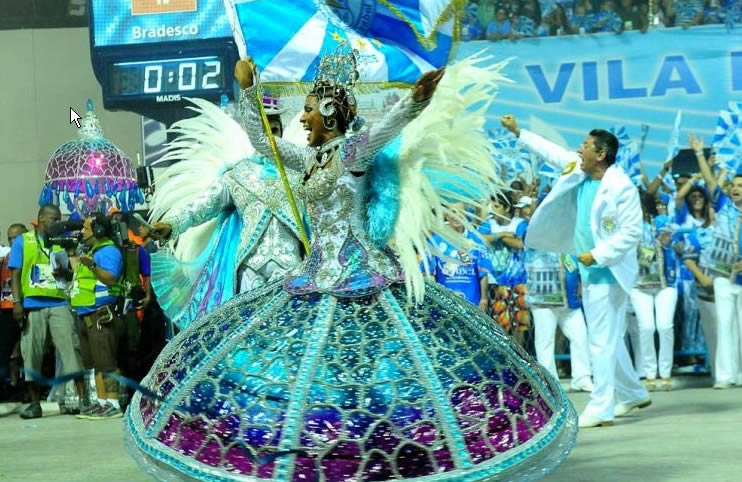 Theme for 2011: Mitos e Histórias Entrelaçadas pelos Fios de Cabelo.
Parading Date and Time: 3/6/2011 1:20:00 AM
Colors: White and Blue
Rainha (Queen):
President: WILSON VIEIRA ALVES (Moisés)
Carnival Art Director: Rosa Magalhães
Tickets to enjoy the parade? Here!
Download the Song for 2011, Learn More about Unidos de Vila Isabel
07 de Jan de 2011