União da Ilha do Governador – 2011 Rio Carnival Samba School Series
Learn the Samba and Synopsis of União da Ilha do Governador Samba School for 2011 Rio Carnival
Synopsis for 2011
Theme: " O misterio da vida" (The mystery of life)
União da Ilha School will have the hard job of retelling Charles Darwin scientific expedition around the world. This expedition awakened the young scientist on the development of his origin of species theory. União da Ilha will venture through the history of the origin of life and the evolution of species. Awareness and preservation of our planet will be the main message that União da Ilha wants to send in a magnificent parade in 2011.
Tickets to enjoy the parade? Here!
More About the União da Ilha do Governador
União da Ilha The União da Ilha Samba School has been around for over 50 years. With several ups and downs it has managed to finally find a place in the Special Group for 2010. The  União da Ilha, while not known for its excessively flamboyant costumes is still quite colorful in their school's hues of red, white and blue. Perhaps the União da Ilha Samba school's claim to fame is their unique ability to develop an excellent rapport with their audience. As a result they are often one of the popular favorites during the Carnival parades.
Let's parade with Uniao da Ilha!!! Book your Costume now!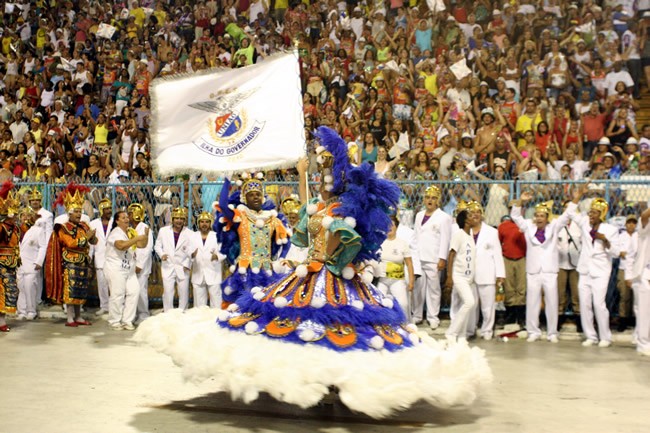 Theme for 2011: O mistério da vida
Parading Date and Time: 3/7/2011 9:00:00 PM
Colors: Blue, Red and White
Rainha (Queen): Bruna Bruno
President: NEI FILARDI
Carnival Art Director: Alex de Souza
Book your hotel for Rio Carnival 2011!
Download the Song for 2011, Learn More about União da Ilha do Governador
05 de Jan de 2011