The Ultimate DONT'S during the Carnival in Rio
Keeping it Safe and sound during you carnival trip.
What's the worst thing that could happen to you during a Carnival in Rio? Perhaps it would be coming back home without your valuables things. The following don'ts therefore may be necessary to ensure your safety and fun while you're watching Carnival in Rio. So DON`T
Disobey the rules. There will always be rules to be followed, and some of them are meant to control the flow of the crowd. Please make sure that you already know them even before you arrive in Brazil.
Stay in very dark places. There are a lot of things that could happen to you when you settle for dark and desert alleys or corners when you're walking in Rio. Besides, it is useless to stay alone when there are so many fun activities you can do along where the crowd is. And during Carnival party is everywhere.
Bring plenty of jewellery. Unless you want to attract criminals, leave all your precious gems in your hotel room. Better yet, leave it at home and don't carry anything when you're travelling to Brazil. You have more native accessories, handcrafts that you can acquire once you're already in the country.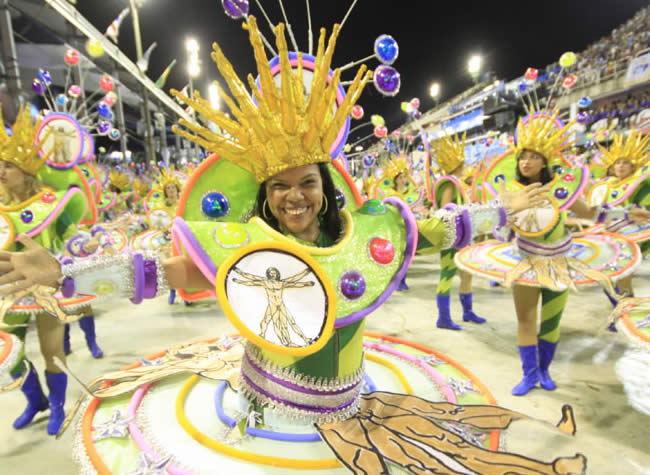 Staying alone. As much as possible, always go together with a group. You can tag along friends and family members for the Carnival in Rio. It's going to be more exciting because you can share your personal experience with others. If they are not available, you can befriend those who have been staying in your hotel and go with them when they go out. It is a good opportunity to make new friends, and you can have a lot of people to watch your back.
Reserve a ticket at the eleventh hour. Buying a ticket weeks before the actual Carnival in Rio may mean a very high price for your accommodation and airfare. Also, there is also the possibility of not finding a Carnival ticket for yourself, and then you will have to end up dealing with scalpers, which can be pretty dangerous.
Websites such as http://www.brazilbookers.com can already sell you tickets as early as a year before the next Carnival in Rio. You definitely have ample time to purchase yours. Moreover, you can take advantage of better rates, because there's less competition.
Drink too much. At the Carnival in Rio, you can see a lot of alcoholic beverages for your consumption all around. Some of them may even come for free. However, learn to control your drinking spree. You don't want to pass out and give robbers a chance to steal something from you or be too drunk that you could hardly bring yourself back to your hotel. Also, don`t drink anything that comes from strangers.
19 de Jul de 2011