Transportation methods to sambadrome
Here are some practical methods to easily get to the sambadrome.
Planning to go to Sambadrome in Rio is a great thing to actually consider. However, if you are not really aware of the geography of Rio, you may not want to go for a very far off hotel or dwelling if your aim is to get to Rio sambadrome for the parade of champions. The Sambadrome in Rio is 700 meters in length that is situated at the street of Marques de Sapucai. When you first make your traveling plans alone, do not, fret. During the Carnival, people really go this way so you will not get lost. Of course if you want to get to your seat quickly to get the best ones, you better know the easiest ways to get there.
The first way you can travel to your sector in Rio sambadrome is to travel by taxi. You can have fixed price with the taxi driver especially if it is nearing the performance already and traffic is bustling. There's only one taxi company authorized to go inside the sambadrome area. When you arrive in Rio, ask for the phone number and schedule your pick up time at your hotel or adress. Be sure that you know your sector. Tell the driver the sector that you are supposed to be in. there is a taxi bay around sector 2 and 4 as well as in the sectors 7 and 9. From there, most of the sectors will be visible to you.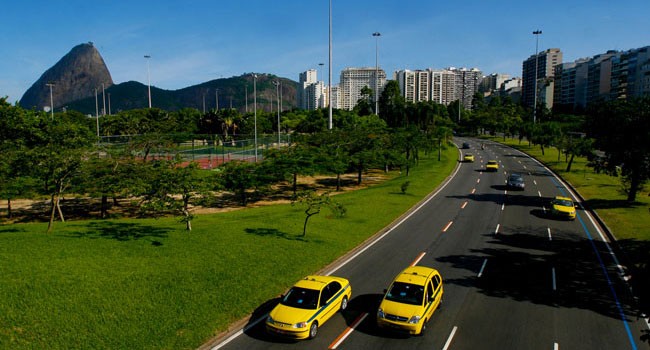 The next way to get to Sambadrome in Rio is by using the subway. If you cannot find a taxi and you got no other way to get to Rio sambadrome, the subway is your best bet. If you are going to the Even number sectors, disembark at the Pranca Onze Station. Turn two times to your right and then walk straight and you are at the Sambadrome in Rio. For the odd-numbered station, just use the Central station and follow the crowd going to Sambadrome.
27 de Oct de 2010