Top Ecological Places to See before or after the Carnival in Rio
The Carnival may be the main reason why you are willing to visit this Latin country, but it is not the only thing you can do there.
You can take an aside trip to many nature wonders, including the most famous and mysterious Amazon, and the Iguassu Falls, that one putting Niagara into shame.
Since the main Carnival events in Rio, the last special league parade, happens on Sunday—the entire festival lasts for 4 days—you will have plenty of time to check out these following places after or before that:
Fernando de Noronha Island
If you are looking for the ultimate island—or, in this case, islands—getaway, then you really should consider Noronha. It is practically blessed with gorgeous towering mountains, gentle volcanoes, and an abundant sea with the most clean water and filled with almost all sorts of marine species that you can think of. Up in the air could be a legion of albatrosses. What's more, it is a heritage-listed site, perfect for scuba diving and observation of beautiful fishes and dolphins.
This simple and small island and its extremely gentle people will also ensure that when you get back to the city, you will feel invigorated, having found complete relaxation and peace.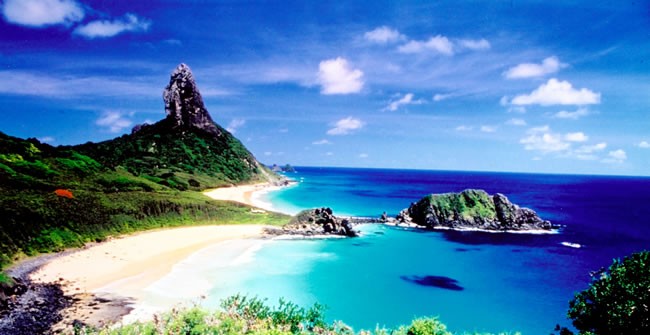 Amazon
If you go to the Amazon you will really feel that you have been in Brazil. By far the largest rainforest in the world, it contains the biggest count of flora and fauna that you can ever imagine, covering a huge amount of Brazil`s territory, approximately 40 percent.
Most part of the Amazon is still untouched, and it is not recommendable for those who are not used to trekking or eco adventures, else more if you do not have a reliable guide. However, everyone is encouraged to visit this part of the Amazon which has been developed properly to include various activities. Starting from Manaus going as far as 3 to 4 hours by car where you can find lodges made literally inside the jungle, but with all the necessary infrastructure. There you can enjoy bird watching, piranha fishing, sailing, kayaking, nocturne canoe rides and a whole lot more.
Manaus
Manaus is considered to be the entrance and heart of the Amazon. Since it is one of the only developed areas in the Amazon – more than a half of the Amazon population live there – its natural beauty has been somehow changed. All the boats that take you to the jungle lodges will leave from Manaus. So before going you can spend some time visiting the beautiful opera house and the colonial European architecture of the area, the popular market where you can find local food and handicrafts, and end up watching huge ships docking and leaving the port.
Pantanal
If wildlife interests you, then surely, Pantanal should be included in your places to visit. This is the most ideal place to go to if you like to watch a myriad of birds that may enjoy some time on the shore. The waters of Pantanal are very rich in marine resources. You can ask a local fisherman to take you with them when they are doing their job. You may even get a glimpse of how fishermen make their living in this area.
Nevertheless, Pantanal is not for everyone. Except for those two things, bird watching and fauna and flora observation, there is not much that you can do here. Anyway the lodges, like in the Amazon, also offer a sort of activities in the packages such as canoe rides, piranha fishing, and so on.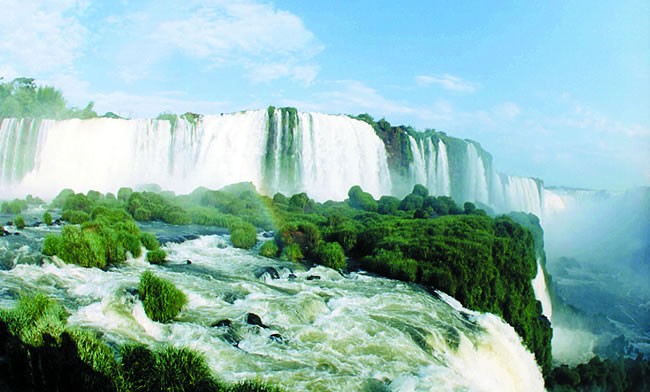 Iguassu Falls
Iguassu Falls is considered by many to be South America's greatest natural sight. This body of water does not have any special title attached to its name, yet a lot of people are making it as one of the best places they have ever seen in their lives. The main tourist attractions and activities go hand-in-hand with the most exuberant scenery provided by nature and mankind.
Raft the waters below the falls, hire a powerboat that skim the waters to the very foot of the falls, practice adventure sports such as hiking, trekking and wood canoeing or go visit the Bird Park or the world's largest hydroelectric works, the Itaipu Dam. You can never discount its splendid beauty, especially during the months of October until December.
03 de Feb de 2014