To experience Chile, visit Santiago
For that vacation filled with fun and adventure set against a charming Latin backdrop, Santiago is the ultimate destination.
Santiago is Chile's largest city, economic centre and capital. Nestled in between the Andes Mountains on one side and a coastal range on the other, Santiago is a growing city with the world's most spectacular setting. This colorful, diverse and lively Chilean city is called gateway to the Andes and houses one third of the country's population.
It has everything from opulent hotels, budget stays, myriad of restaurants, shopping avenues, discotheques to entertainments parks and more. In addition to this, Santiago is good for outdoor activities like hiking, trekking, skiing and hot springs. This cosmopolitan also has cultural attractions like museums, art galleries, theaters, operas, lush gardens.
In Santiago you will find a blend of high rises and old buildings. Here you can relax at a traditional cafeteria, have a drink at a downtown pub or dine at trendy restaurants that pamper your palate. Wandering through Santiago's diverse barrios or neighborhoods is a great way to sample the local food and taste Chile's famous wines. You can also visit churches of neoclassical architecture and interesting museums while you stroll down the city's Alameda Boulevard popular for its shopping avenues. Santiago's downtown is worth seeing especially at night.
The accommodation scene offers a lot of options. It has its share of five star properties with excellent personal service and luxurious amenities. There are a good many apartments that can be rented for a longer stay and it also has economical bed-breakfast stay places.
Santiago is a perfect place for tourists interested in visiting Chile's renowned vineyards and trips can be arranged easily. A short distance from the city will also lead you to best ski retreats of the country which are brimming with tourist during the snowing period between May to October.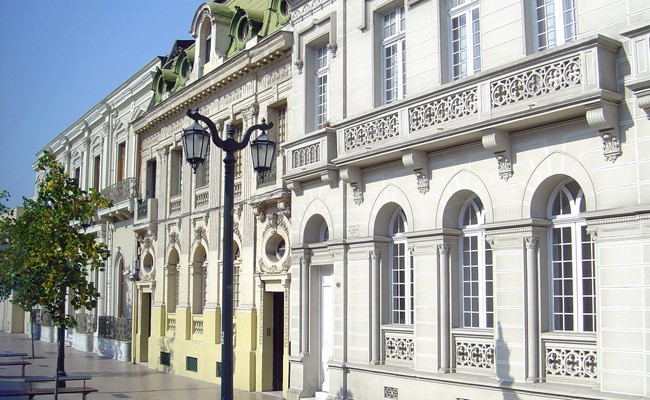 When are you packing your bags for Santiago?
10 de Nov de 2010