Three gift suggestions for you to enjoy the greatest show on Earth
Christmas dreams are made of snow, pine trees, full of glow and light, sleigh rides, and so on. But what if instead of that you had stunning beautiful tropical landscapes, dance, joy, warm weather and an almost unbelievably magic show? That's possible if you consider giving as a gift an experience in Rio Carnival 2019. That way your Christmas dream will last until next March. Three tips for you:
Tickets to the Samba Schools
The world famous samba school parades will be held from March 1st thru March 9th, depending on the show you want to see. All of them happen at the Sambadrome a 75,000-seat arena built alongside a former street in downtown Rio. It's divided into Sectors and have three different kinds of seats: grandstands for those who wish to feel the real thrill and an upper view; front or covered boxes if you want to see it from up close; allocated seats for those who want some comfort on a budget. Brazilian currency devaluated against the US dollar during 2018, so prices are considerably lower. Bookers International has also transfer options in and out of the Sambadrome. Waste no more time: https://www.carnivalbookers.com/!
Do you want Rio Carnival in a VIP style? Then you should consider purchasing tickets for the luxury suites at the Sambadrome. Those are all covered structures, with air conditioning, all you can eat buffet and open bar. Your only concern will be watching the magic show and casually taking a selfie with a celebrity you may run into. https://www.carnivalbookers.com/rio-brazil/carnival/tickets/2019/buy!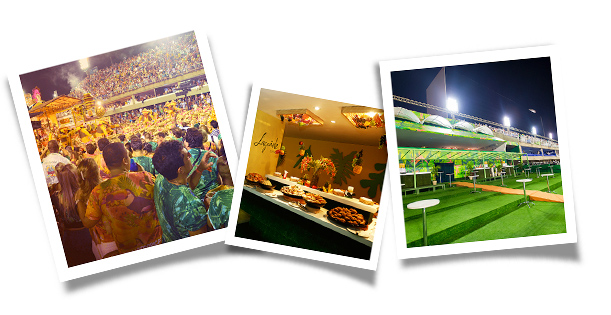 The experience of putting on a costume and become a samba-school performer yourself is unmatched in terms of emotion. You will be singing among your wing mates, marching on the rhythm of the percussion and getting the good vibes from the cheering audience. It's almost too much to process. You can book a costume in advance, choosing by the design. On the day, Bookers will give you all the assistance you need to get in line and be ready to the greatest experience of your life. Note that buying a costume doesn't give you the right to watch the show and vice-versa. So, why not doing both? You may parade on one day and watch the other, for example. For more details: https://www.carnivalbookers.com/rio-de-janeiro/costumes!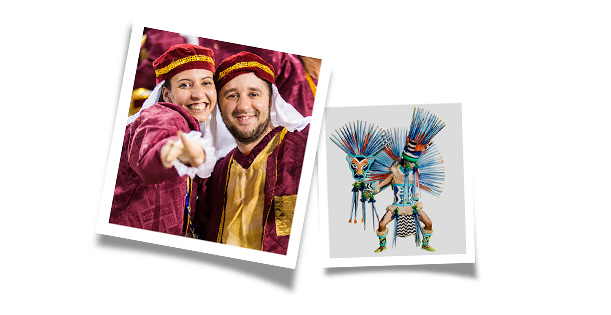 There are three different ticketed parades. On March 1st and 2nd the 13 Access Group samba schools fight for a spot on the big show next year. The grand parade happens on March 3rd and 4th with the Special Group 14 samba schools. Then, on March 9th, the six best ranked Special Group schools come back to the Sambadrome for celebrating their good result. Choose your dates and enjoy.
Photos: Riotur
19 de Dec de 2018