The Tropical Tambau Hotel in Joao Pessoa
A closer look at the Tropical Tambau located in Joao Pessoa.
Inspected by our Hotel Expert team.
Tropical Tambaú João Pessoa is an exquisite beach resort located in João Pessoa, Paraíba, Brazil. The hotel has a very convenient location as it is only about 23 kilometers from the airport and only a mere 9 km from downtown. The hotel is unique not only in its services but also the unique circular architecture.
In all there are 173 guest accommodations to choose from. Accommodations range from 'standard', 'superior', 'lanai', 'garden suite' and 'sea view suites'. Each has a breathtaking ocean or lush green garden view. The 'Superior rooms' feature unique seashore cruise feel. Each room is well furnished and equipped with all contemporary amenities.
The beaches are best near the resort. You can simply walk down to them to enjoy a quiet peaceful day or an equally fun filled one.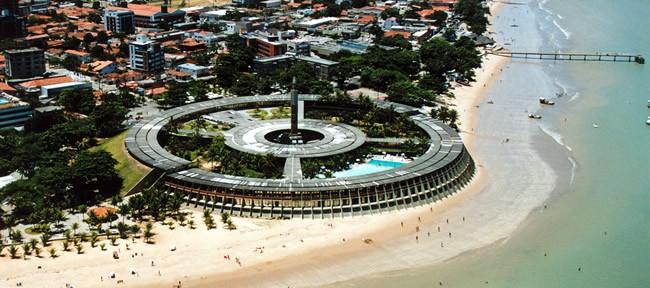 You may choose to stay in the hotel and enjoy. Even this has a variety of options. You can swim in the swimming pool accessible to both adults and children. Then you can pamper yourself in the sauna or massage or even the Scottish shower. Sports lovers have the option of going for table tennis or tennis court or the football ground or the games room. The facility of natural therapies is an exciting one. For those visiting on business purposes, theer are conference rooms and meeting rooms and a large auditorium with a capacity of 522 people. You can go to the hammock area and lie down and relax too if you so wish to. To relax and further rejuvenate your sense, go for the relaxing massage, shiatsu, osteopathy,  ayurvedic massage, reflexology, foot massage, lymphatic drainage and the list goes on. No stone is left unturned to make you feel special.
The staff is well trained, highly efficient and always ready to serve you with a smile. They take care that you have nothing to complain about.
Apart from all this, you can use the travel agency to help you plan out the stay, the emergency aid room for times of need, unique baby kitchen for quick children meals. The entertainment specially tailors fun activities. There are special handicap accessible facilities. You get Wi‐Fi internet connection in case you want to stay connected. Families, singles, kids and adults alike enjoy the stay at Tropical Tambau, Joao Pessoa. Availability of rooms and their prices can be checked conveniently in our website as well as bookings.
Learn more about Joao Pessoa: List of hotels, packages, tours and much more!
16 de Jun de 2011