The Sheraton Iguazu Resort & SPA Hotel in Puerto Iguazu
A closer look at the Sheraton Iguazu Resort & SPA located in Puerto Iguazu.
Inspected by our Hotel Experts.
Sheraton Iguazu Resort and Spa boasts its phenominal location lying in the heart of the iguazu national park and overlooking the iguazu falls in Puerto Iguazu. This is the best option for the visitors. It is a perfect package of adventure along with comfort and a great quality.  The beautiful landscape and the rich fauna will make you feel as if in you are at a movie location. The breath taking views from the hotel are priceless. They are just perfect for the people who love nature in its wildest attires. The hotel is within walking distance of garganta del diablo (devil's throat). The hotel looks exquisite from the outside. the whole bulding is very long with lots of angles to it.
Sheraton Iguazu Resort and Spa offers 180 guest rooms in all with 4 suites. All the rooms have a private balcony with spectacular views and large windows making the room very airy and adding a feel of closeness to nature to it. the rooms are fully air conditioned with high spped net access and exclusive sweet sleeper bed. Non smoking rooms are also available. The rooms come with a mini bar, a telephone, room service, a clock, an iron, a wake‐up service, an in‐room safe, a hair dryer, a refrigerator and roll away beds. The design of the rooms is very neat and royal.
Sheraton Iguazu Resort and Spa boasts an amazing sauna which will pamper you to the core. It offers five indoor boxes, four outdoor tents, internal boxes for couples and a shower and much more. The list is endless; some of it includes hydrotherapy whirlpool, physio‐kinetic therapy, aromatherapt, hair and nail services. In all, they will make sure that you feel relaxed the whole of your stay.  In addition to this the hotel features a modern fully equipped gymnasium, children's pool, adult's pool  with a pool bar "jeriba"  to aid you when the hot sun comes up & a tennis court.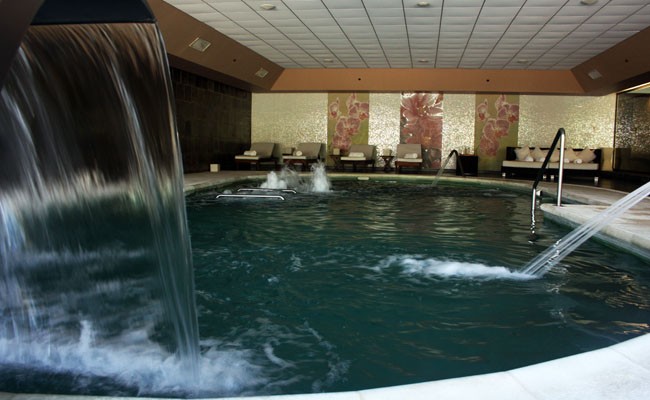 The restaurant of the hotel"garganta del diablo" has an inside space as well as outside seating arrangement overlooking the great falls. The restaurant serves some of the best Argentinean barbecue and delicious freshly caught fish. The restaurant has a great atmosphere. The bar has an amazing range of cocktails and the food is gastronomical. The hotel has a 24 hour room service and front desk. All the other amenities like laundry services, car rental services, baby sitting services, luggage storage and every possible service is available. The staff is very congenial, warm and efficient.  The price is lovely in the frame of reference of the hotel owners but it is worth the stay.
02 de Aug de 2011
1 COMENTÁRIO