The Sete Colinas Pousada Hotel in Olinda
A closer look at the Sete Colinas Pousada located in Olinda.
Inspected by our Hotel Expert team.
The Sete Colinas Pousada is an exquisite hotel ideally suited for having fun as well as peaceful stay. It is located in the middle of Olinda's Historical Center and is in the neighborhood of the Convent of San Francisco. It is conveniently accessible from the Guararapes International Airport and is easily accessible from the shopping center and old Recife tourist attractions.
The pretty Sete Colinas lies in the midst of fifteen thousand square meters of lush green. There are 4 suites and 35 rooms in total. Each has a balcony and all the contemporary amenities to make your stay very comfortable. The amenities includes air conditioning, cable televisions, ceiling fans, fridge, direct dialing telephones, bathrooms with centrally heated water and even small requirements like a hair dryer. Each room has a wardrobe, too, to keep your clothes in. Also, there is a work desk to sit and do your work. You are provided with a safe to take care of your cash and valuables. The 'Superior suites' entitle you to get more services and facilities. On the ground floor, there is an ancient house that has been converted into a museum, depicting the history of the hotel's owner's family.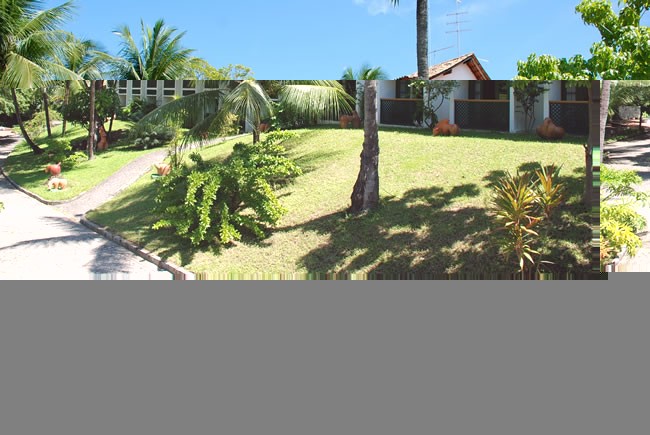 It is set in a very charming surrounding where you can get out and enjoy the town life. The various shops, clubs and other places to visit are a must see. One can also go out and enjoy the beauty of nature, if nothing else. After all, one seeks coming closer to nature at times when they are seeking recluse. Even having fun is feasible with the number of things one can do to enjoy here. With every trivial worry of yours like laundry and everything taken care of, you are your own masters and can have fun any way you want to.
The pool and outdoor area are worth mentioning, with well shaded areas, all set in the charming town. The friendly warm staff is well trained and highly efficient in serving you with complete dedication. Their warmth will make you wish to come again and again. Most of the staff are tri lingual. They speak Spanish, Portuguese and English fluently.
The restaurant is pretty good. Breakfast especially is very good. Evening meals and snacks are provided with a variety to choose from. Sete Colinas Pousada is the ideal place to enjoy and relax.
Learn more about Olinda: List of hotels, packages, tours and much more!
14 de Jun de 2011