The Opportunity of a Lifetime on Amazon Tours
Amazon tours offer you the opportunity to get up close with the largest river and rainforest area in the world –something beyond your wildest imagination.
The mighty Amazon River flows for over 4000 miles, starting in the Peruvian Andes and merging with the great Atlantic Ocean. The eco system and bio diversity it supports is beyond all words and descriptions. No where else on earth will you find such a variety of tree species, over 250 mammal species, 1000 bird species and 2000 different varieties of fish. From rare and unique mammals to reptiles such as alligators, exotic insects to colorful bird species, the Amazon River supports them all. You can enjoy canoe rides through the endless Amazon River to reach hidden islets and indulge in sport fishing for piranhas, do some bird watching or simply observe the unique wildlife, such as different species of monkeys as they swing on branches.
Beside the river are densely forested jungles that will leave you inspired and awed by their beauty, majesty and diversity. You can go on Amazon tours which introduce you to medicinal plants and jungle survival tactics. Amazon tours also allow you to go jungle trekking and visit the houses of indigenous tribes and observe their way of life. You can take part in folkloric night shows or go on night tours to spot nocturnal creatures such as alligators. During these tours, you can marvel at the sunrise when you hear and witness the spectacle of early morning forest life, or snuggle sloth, eat fruits you have never heard of before and get awed by massive, thick foliage.
There are different kinds of Amazon tours and expeditions which try to make the Amazon dreams of travelers a reality. Tours can range from 1 day to several days depending on the activities you wish to cover. You can opt to stay in ecological jungle lodges or take a river cruise to explore the Amazon – no matter what tour you choose; you will have the rare and privileged opportunity to experience the Amazon rainforest.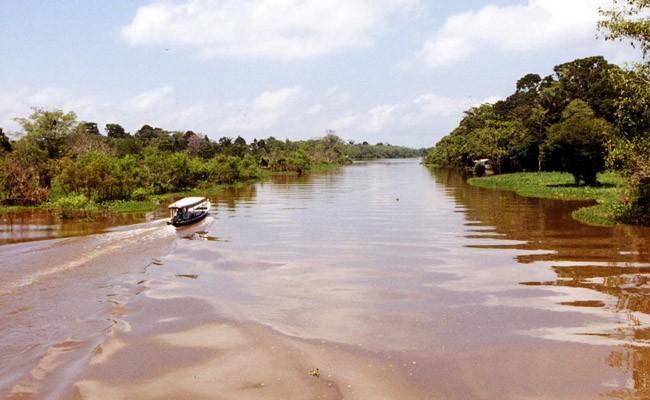 When are you starting your journey to experience the majestic Amazon River?
29 de Nov de 2010
1 COMENTÁRIO