The Nun who partied away: Carmelitas
This banda is such a unique celebration and the legend just adds to the appeal.
Nothing beats a great street party and nothing else can compare to the amazing street parties of Rio carnival. Every year, notable parties are set in key locations. Many people dressed in costumes go around and party like there is no tomorrow. Of course, that should always be the case in Brazil where everything becomes impeccably amazing and dynamic. You are assured that your experience in one of the street parties is unique and amazing and as diverse as the various sceneries and hotspots. One of the most popular would be the Banda Carmelitas.
Want to feel ecclesiastical yet uninhibited at the same time? There is nothing more unique and funky than the politically inclined and popular culture-aware parties of the Carmelitas carnival rio. There is nothing that can compare to them. The Banda Carmelitas is observed at the culturally and artistically diverse neighborhood Santa Teresa and it got its name from the convent that is located in that area. The songs that are played in the Banda Carmelitas are about politics or celebrities. Since the name of the party was named after a convent, be sure to have a nun's hat as part of your costume to make it to the party.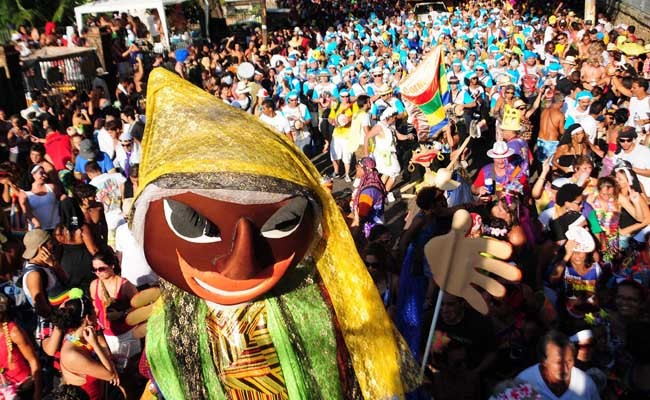 There is a legend that tells of a nun in the convent in Santa Teresa who cannot resist the power and energy of the carnival that she snuck out of the convent and went to the parade. The Carmelitas carnival Rio has been in existence since 1991 and it is a very popular and thriving street party among men and women of all persuasions. If you like something historical yet quirky, fun and a bit irreverent, you should go to the Banda Carmelitas and enjoy a great time with other people in the manner of singing, dancing and conversing.
03 de Jul de 2011