The Nannai Beach Resort Hotel in Porto de Galinhas
A closer look at the Nannai Beach Resort located in Porto de Galinhas.
Inspected by our Hotel Experts.
Nannai beach resort is one of the finest beach resorts on the famous Muro Alto beach outside Porto de Galinhas, Brazil. Located amidst clear blue waters, sandy beach with coconut trees, it is the perfect holiday destination, away from the hustle and bustle of city life.
It offers 'premium' and 'super deluxe' bungalows and 'deluxe' and 'super deluxe' rooms. Each is excellently furnished, soothingly decorated and provides the entire luxuries one desires. They have comfortable air conditioning, television, electronic safe for your cash and valuables, baggage locker, hot and cold shower, mini bar and in short everything that you comfortable.
The super deluxe bungalows are self contained chalet style. They are set among pools and gardens. Each has a spacious private verandah and swimming pool of varying depth. The premium bungalows have a fine sea view to add to the fun and a gazebo too. Master bungalow has a Jacuzzi too.
The hotel has three bars to satisfy your thirst; the beach bar, the pool bar and the restaurant bar. They serve international and local drinks  as well as delicious appetizers. The restaurant is ambient, cool and spacious and has a great sea view. It is famous for the regional dishes and has a great international cuisine to present too. The pricing is very reasonable and the wine list compilation is commendable.
There is a lot to do in the hotel. You can take a dip in the grand swimming pool or visit the Jacuzzi. Sports lovers can tennis, football, volleyball or anything else in the games room. Then there is the fitness centre for fitness freaks. One can enjoy the steam sauna. Unbelievably there are dance classes too for those who wish to have a gala time. There are motorized water sports, outings and specially to pamper you there are massages. A team of monitors arrange all the activities and look after the safety and security of those participating. You are at all times made to feel special.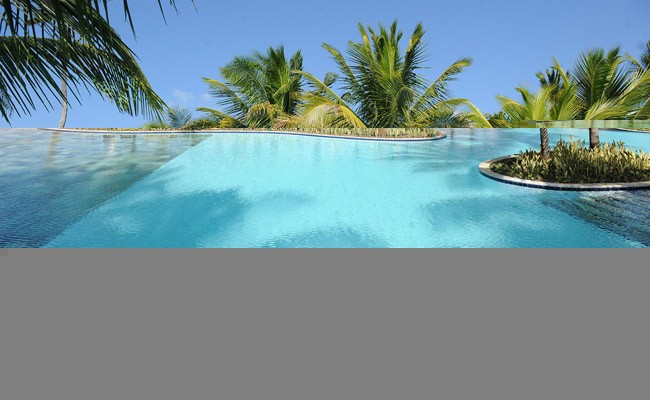 A range of facilities and services and provided. This starts from laundry for your clothes to babysitter for your kids. There is a library for book lovers, boutique for those who like to flatter themselves. A cyber café to let you stay connected and a 24 hour reception desk service to plan the stay. You get anything and everything at Nannai beach resort and are sure to have a great time.
31 de Jul de 2011