The Mangueira Samba School – a collective neighborhood effort that ensures success
A demonstration of how an entire community comes together to achieve a common goal – the Mangueira samba school success recipe.
Established in the year 1928, the Mangueira samba school is the oldest amongst all the existing samba schools. It is a very popular school because of its successful samba hall, its old traditions and the support it gets from the whole community. Given its strong performance year after year, Mangueira 2011 will surely be another highlight.
Located at Rua Visconde de Niterói 1072, the Mangueira samba school holds samba nights every Saturday at 22:00 hours. Nights spent dancing here is always exciting and special. The facility housing the Mangueirasamba school, known as Palacio do Samba, boasts of state of the art technology and superior infrastructure facilities. It even has air conditioning, a retractable rooftop and water sprays from the fans to keep all the revelers comfortable.
As it has done for several years now, team Mangueira 2011 will also sport the hallmark green and pink colored costumes with a sense of well-earned pride. With more than eighty years of tradition behind them, the school has won the Sambodrome Championship a total of seventeen times, including the very first Parade Championship in 1932 and the 1984 Parade which was the first one to be held in the Sambadrome.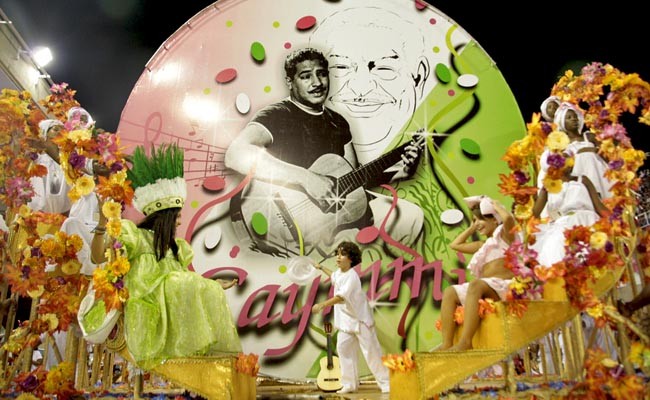 It has not always been smooth sailing for the school, however. It has had its share of low moments, especially when the media in Brazil brought out alleged links with drug dealers and criminal bookies in 2008. It is expected that Mangueira 2011 will be well and truly beyond such dark shadows.
In actual fact, Mangueira is much more than just a samba school. It is a well established commercial enterprise with its own brand equity. The dancers work within their community for its own good and this makes them very popular amongst the locals. This aspect makes the samba school unique when compared to many others.
Will 2011 be the year of the Mangueira samba school?
07 de Oct de 2010