The magic of Rio's Lapa
Lapa will show you the time of your life, just bring along your dancing shoes and party spirit.
The Lapa bloco in Rio de Janeiro is located at the city central area famous for its nightlife and historical monuments.  It is a rustic yet beautiful neighborhood that is considered a Bohemian outpost. Rio's historic gem, this area is pulsating with energy. Lapa houses an impressive aqueduct built in the 18th century by colonial rulers. Passeio Público, built in 1780, is another landmark of historic appeal and city's first community park. An important feature of Lapa is the harmony of the diverse tribes that live here. Until the 1940s, Lapa was a rowdy locality reputed asMontmartre of South America famous for casinos and brothels. The recovery of its status and old world charm began a mere decade ago.
Lapa is enclosed by many arches namely Praça Cardeal Câmara and the staircase of Selaron. Located in between these arches are the big dance floors like Fundação Progresso, Circo Voador, etc. Rio Scenarium and Memórias do Rio are very popular and much is written about them, the latter being more popular amongst Rio's older crowd.
The hub of Rio's night scene, Lapa is extremely famous for its dance clubs and music halls and just the place for those looking to explore its nightlife. And the street parties are its highlight and the party scene is upbeat until wee hours of morning, Friday being the most popular night. Crowds flood the place for beer and street concerts of jam sessions of live bands, hip hop music and samba clubs. These live performances of local musicians will let you experience it like a real Carioca. Lapa's true characters are best witnessed on the Carnival night when it sways to Samba music.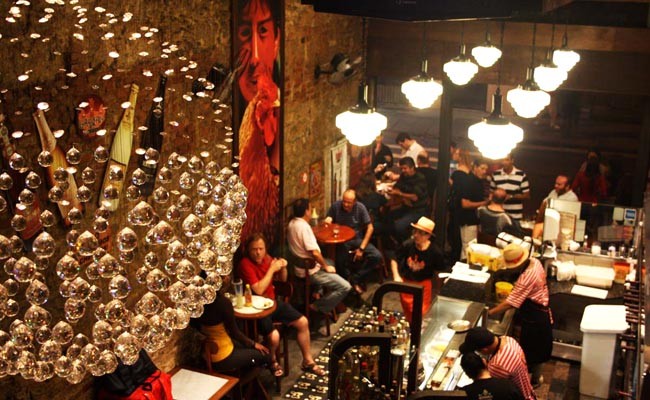 For those visiting Lapa, Zona Sul is the best place to stay in as it has many decent accommodation avenues.
Are you up for Lapa?
01 de Nov de 2010